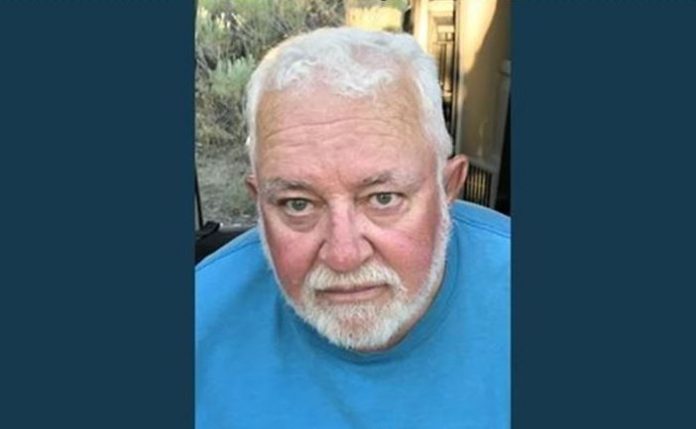 SALT LAKE CITY, Utah, July 12, 2018 (Gephardt Daily) — A man being sought after the murder of his wife in Mississippi has been arrested in Bear Lake, officials said Thursday night.
The U.S. Marshal's Violent Fugitive Apprehension Strike Team (VFAST) tweeted Charles Eugene Bowman, 61, a resident of Pearl River County, Miss., was located in a campground on the east side of Bear Lake.
A Division of Natural Resources (DNR) agent spotted Bowman near his car. He was taken into custody without incident, the tweet said.
"Bowman is wanted out of Pearl River County for the violent death of his wife," the U.S. Marshals Service said in an earlier news release Thursday.
Bowman's wife, Kathleen, was last seen alive on May 17. She was subsequently found, deceased, at her home in Mississippi. Her identity was confirmed through dental records.
According to information from VFAST, the latest sightings of Bowman were in Salt Lake City.
He was captured on surveillance video on July 7 leaving a motel in the area of 3300 S. 300 West, and was driving a 2006 Nissan Maxima with a handicap Mississippi license plate.
Additional surveillance footage from the afternoon of July 9 captured Bowman in downtown Salt Lake City, officials said.
"The U.S. Marshals Service also believes he may be also utilizing hotels in and around Salt Lake City and campgrounds within an hour driving distance of Salt Lake City," the news release said.
According to a previous news release from VFAST, Bowman was also seen July 6, camping about six miles west of Vernal.
Other area sightings have been on July 1, when Bowman was seen at a Salt Lake City area Walmart, and on June 30, when Bowman was caught on surveillance at a gas station in Evanston, Wyo., an official from the Pearl River County Sheriff's Office said.