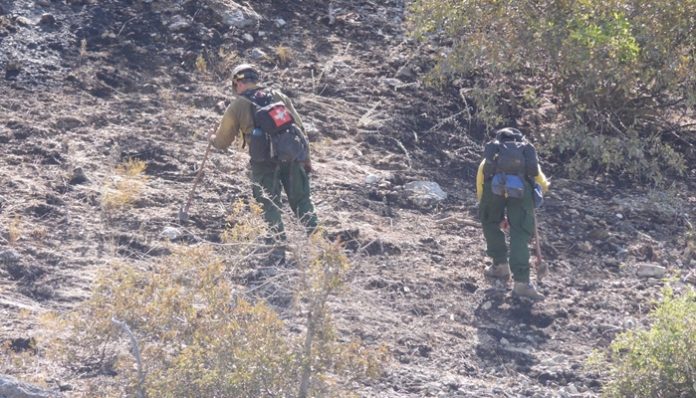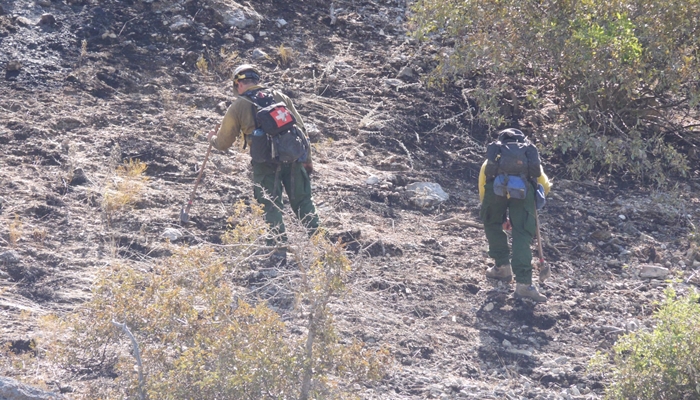 PROVO, Utah, Aug. 4, 2019 (Gephardt Daily) — The Alaska Fire above the Bonneville Shore Line Trail in Provo has burned near 500 acres and is 50 percent contained as of Sunday morning.
Firefighters were first dispatched at 10:35 p.m. Tuesday to 2200 S. Alaska Ave., from which point the flames spread through the area between Alaska Avenue and the Bonneville Shoreline Trail, scorching about 50 acres, officials said.
A news release Sunday morning from the U.S. Forest Service said the fire has burned approximately 489 acres.
"The burned area of the Alaska Fire is closed to all public access until further notice to prevent vegetation trampling, soil erosion, propagation of unofficial braided routes and protection of the watershed," the news release said. "Friday, firefighters were successful securing and monitoring the fire perimeter and mopping hot spots on the north, west and south flanks. The fire is creeping and smoldering, and observed fire activity was minimal throughout the day with no growth and only a little light interior smoke visible in the afternoon."
Firefighter and public safety remain top priorities, the news release said. The eastern flank of the fire is burning mid-slope in extremely rocky terrain, and due to risks to firefighters, ground crews will not be directly deployed on the steep slope on this part of the fire. Instead, indirect tactics utilizing natural fuel breaks are being used.
"Isolated areas of smoke and perhaps a few small flames may be seen within the interior and on the eastern or upper edge of the fire over the next few weeks," the news release said. "Please do not report this expected fire activity. Local firefighters will continue to patrol and monitor the fire."
Resources currently assigned to the fire include three hand crews, two engines, one helicopter and 90 personnel.
Officials said the fire is being investigated as human caused.
Gephardt Daily will follow up on this story as more information becomes available.