https://www.facebook.com/DavisCountySheriffsSearchAndRescue/videos/707054956479877/
ANTELOPE ISLAND, Utah, Sept. 20, 2019 (Gephardt Daily) — Three kayakers who became stranded Thursday after losing sight of each other on the Great Salt Lake have been found and are safe, officials said shortly after 1:30 a.m. Friday.
The Davis County Sheriff's Office said the three kayakers went out on Wednesday, planning to go from Stansbury Island to two other islands and then Antelope Island.
Around 3 p.m. Thursday, they lost sight of each other.
The first one to be found reached the northwest corner of Antelope Island at about 7 p.m. Thursday and called for help, the sheriff's office said.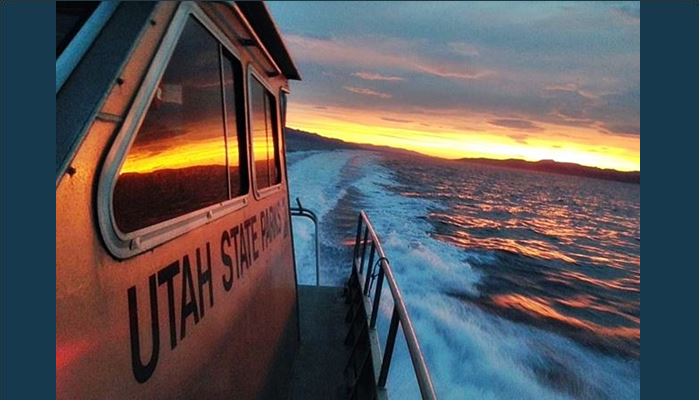 The second man was located by a helicopter assisting in the search, said Devan Chavez, spokesman for the Utah Department of Natural Resources Division of Parks and Recreation.
About 45 minutes later, the third man was found.
Chavez didn't have their names, but said all three men are 20 years old and from Davis County.
All three ended up on the west side of Antelope Island.
In addition to the dropping temperatures, 7-foot-high waves and 20 mph winds made the situation more dangerous for everyone.
The two men who were stranded for more than five hours will be transported for medical evaluation because hypothermia is a serious concern, Chavez said. They reportedly were wearing T-shirts and shorts and did not have life jackets.
Chavez had no details on the condition of the last man to be found, other than that he was responsive. It wasn't known if he had any injuries.
"So far, this is the best news you could hope for," Chavez said. "We were all worried –when you've got 6- to 7-foot waves, the outcome could've been a lot different. We're all just so happy with the way this turned out. It was great teamwork all the way around."
A tweet Friday morning thanked the agencies that helped.
"Missing kayakers located, transported to the hospital early Friday after being reported missing on the #GreatSaltLake Thursday. Thank you to those that assisted in the search — @UtahStateParks, @DavisCountySO, @@WeberCoSheriff, @UtahDPS, @TooeleCountySD."