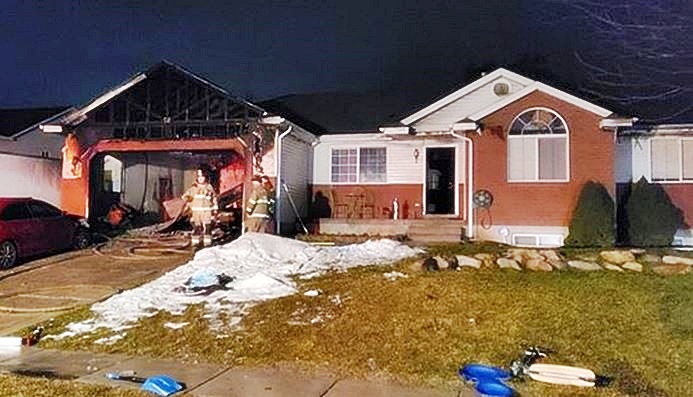 CLINTON, Utah, Dec. 14, 2019 (Gephardt Daily) — The Clinton Fire Department has released the cause of a fire that displaced six residents Friday night.
The "Fire cause was accidental and from a unattended propane heater that was to close to combustibles in the garage," says a social media post issued Saturday.
Clinton Fire Chief Dave Olsen said crews were dispatched at about 8:37 p.m. to 673 W. 1860 North, where they arrived to find "flames shooting out" of the fully involved garage.
The fire started in the garage and made its way into the attic of the entire structure.
Firefighters had the blaze under control within about 45 minutes, Olsen said, and there were no injuries.
A family of six was displaced, though, and will be staying with relatives for the time being.
Olsen said damage to the structure is estimated at $300,000. A truck inside the garage is a complete loss, and another vehicle in the driveway had heat damage. The roof of the entire structure will likely need to be replaced, he said.
Olsen said firefighters from Clinton, North Davis, Syracuse, Hill Air Force Base, and Roy medical crews responded to the scene.