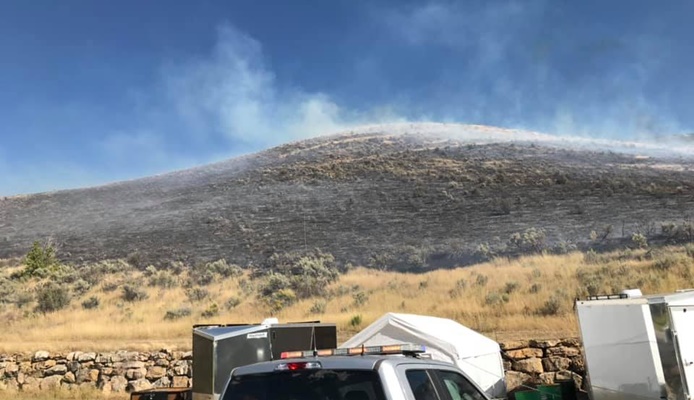 For an updated story, click here.
DEER CREEK, Wasatch County, Utah, Sept. 14, 2019 (Gephardt Daily) — The Deer Creek Fire, which was reported at 3 p.m. Saturday, has grown to 85 acres Saturday night and is 5% contained.
The Wasatch County Sheriff's Office said late Saturday that 50 firefighters are working on the wildfire, in the area of Highways 189 and 113.
U.S. 189 was closed to traffic earlier in the day, but is now open again, the sheriff's office said.
Officials believe the blaze was human-caused.
WCSO expressed appreciation for the efforts of Wasatch County Fire District; Wasatch County Public Works; Wasatch County EMS; Utah Forestry, Fire and State Lands; United States Forest Service; Utah Highway Patrol; Utah State Parks; and WCSO deputies.