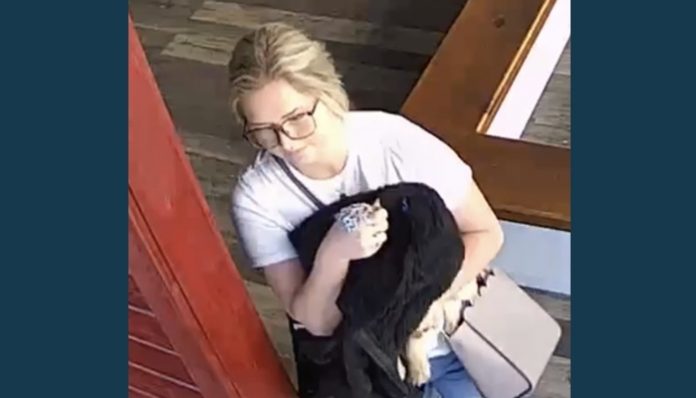 VINEYARD, Utah, June 3, 2019 (Gephardt Daily) — Officials said a woman who allegedly stole a puppy worth $1,200 from a business in Vineyard has now returned it.
A news release from the Utah County Sheriff's Office said a woman entered the Puppy Barn, a business at 576 N. Mill Road in Vineyard, shortly before 6 p.m. on May 1, and stole the Goldendoodle puppy.
"A woman was in the Puppy Barn when she apparently picked up a Goldendoodle, walked toward the exit, paused for a moment, covered the dog, then walked out of the store," said a previous news release from UCSO. "An employee at the store saw the dog just a few minutes before she noticed it missing and called the Sheriff's Office."
On May 8, a local attorney called the detective investigating the theft, the news release said. The attorney said the puppy had been brought to him by someone who knew the suspect. The puppy was then returned.
The suspect in the case is Savannah Morgan Griffin, 22, from Provo, officials said.
"During an interview with Griffin at her attorney's office on May 30 she admitted she stole the puppy," the news release said. "She told the detective she took the puppy to replace a family dog that had died."
One count of class A misdemeanor theft against Griffin will be referred to the Utah County Attorney's Office.