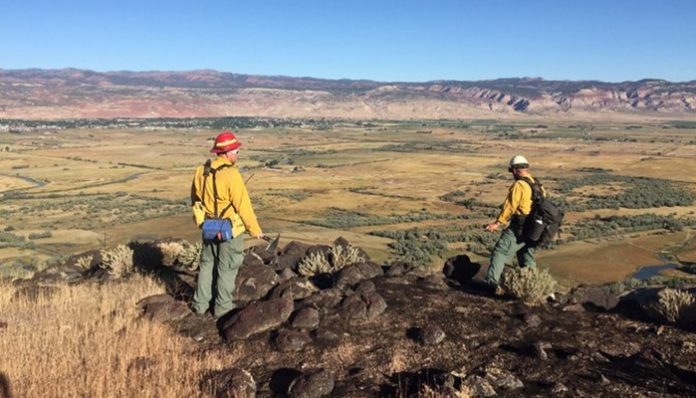 RICHFIELD, Utah, Sept. 29, 2019 (Gephardt Daily) — A human-caused wildfire east of Richfield that broke out Thursday afternoon is now 100 percent contained.
The Hepplers Fire was burning five miles east of town and reached nearly 400 acres before firefighters got the upper hand.
On Friday, Utah Fire Info tweeted "Firefighters have made excellent progress as the Hepplers Fire has reached 100 percent containment. Firefighters will continue to check the fire area over the next couple of days and extinguish any hot spots that arise."
The fire, which is believed to be human caused, is under investigation.
Gephardt Daily will have more on this story as information is made available.