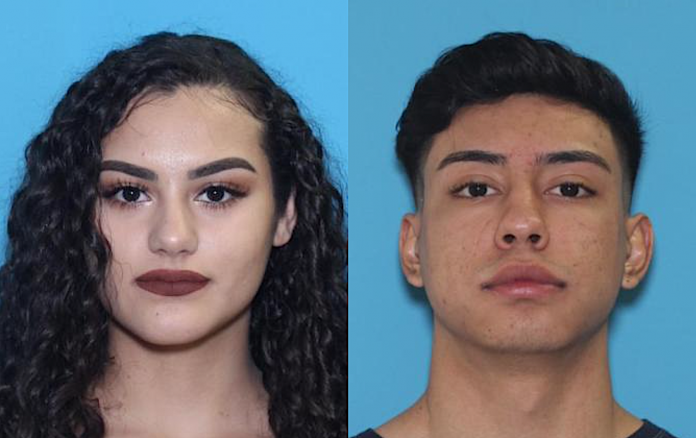 SURPRISE, Arizona , May 21, 2019 (Gephardt Daily) —  Sandra Rios-Chavez, the 17-year-old kidnapping victim who was the subject of an Amber Alert out of Jerome, Idaho, has been found safe in a small town 40 miles north of Phoenix, Arizona.
Her alleged kidnapper, 18-year-old Miguel Rodriguez-Perez has also been found and taken into custody.
Police in Surprise, Arizona say they were on the lookout for the couple after authorities traced Rodriguez-Perez's phone to a cell tower near Kingman, Arizona earlier in the day.
Surprise police officers spotted the suspect's car about 8 p.m. and attempted a traffic stop. The suspect sped off, briefly giving officers the slip, before abandoning the vehicle a few miles away on a remote rural road on the outskirts of town.
Police from numerous agencies descended on Surprise and set up a wide containment area before finally locating the couple. Details of exactly how the couple was found have yet to revealed.
According to the Idaho State Police, Rios-Chavez was kidnapped about 6 p.m. Sunday in the parking lot of the Wendy's restaurant where she worked in the small town of Jerome, Idaho, about 15 miles north of Twin Falls. Investigators say Rodriguez-Perez and Rios-Chavez had a previous relationship, but a no-contact restraining order against Rodriguez-Perez had been in place for months.
The couple was initially thought to be headed toward Las Vegas in Rodriguez-Perez's black 2015 Audi A4 and Amber Alert was issued in Idaho, Utah and Nevada before being extended to Arizona.
Gephardt Daily will update the story as more information is made available.