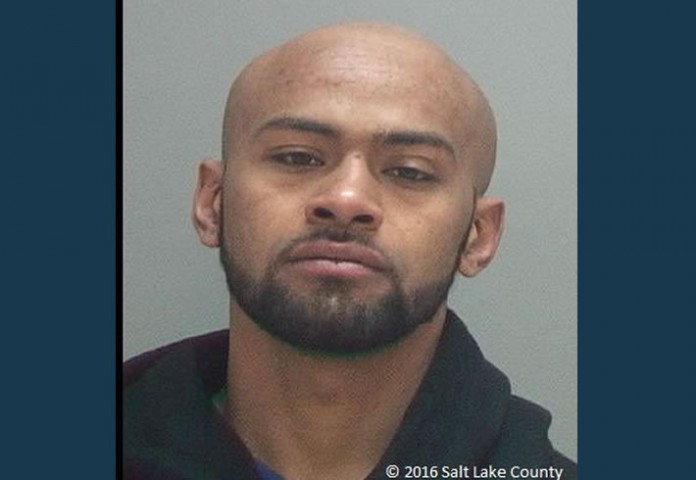 SALT LAKE CITY, Utah, Feb. 1, 2016 (Gephardt Daily) — The victim of an officer-involved shooting in Salt Lake City Sunday afternoon has been identified.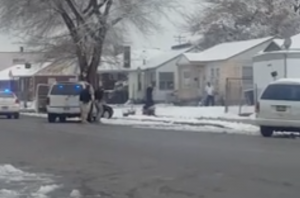 According to Salt Lake City Police Sgt. Robin Heiden, the shooting happened just after 4 p.m. at 1340 S. Main St. after a short foot pursuit that started when officers questioned 28-year-old Palm Samiuel Lautaimi, who was standing near Main Street.
In a statement released to the media Monday, the SLCPD said: "The male became violent, fled the scene and was observed with a gun. At the conclusion of the foot pursuit, the male was still holding a gun and shots were fired by the officers. The 28-year-old was injured, then transported to a local hospital in critical condition, and has been upgraded to stable.
"Both officers had body cameras on at the time of the shooting. The video evidence has been turned over to a team led by the West Valley City Police Department, which will be handling the investigation per Salt Lake County's Officer-Involved Critical Incident Investigation Protocol.
"While there is body camera footage, due to the active criminal investigation, the footage will be presented to the District Attorney's office for review. It will not be made public at this time to ensure a fair and impartial trial. The officers have both been put on routine administrative leave pending the result of the investigation."
According to Utah's Right To Know Website, Lautaimi was found guilty and sent to prison for two third-degree felony counts of discharging a firearm from a vehicle and third-degree felony possession of a dangerous weapon by a restricted person for a drive-by-shooting of a Salt Lake City neighborhood that left bullet holes in several homes.