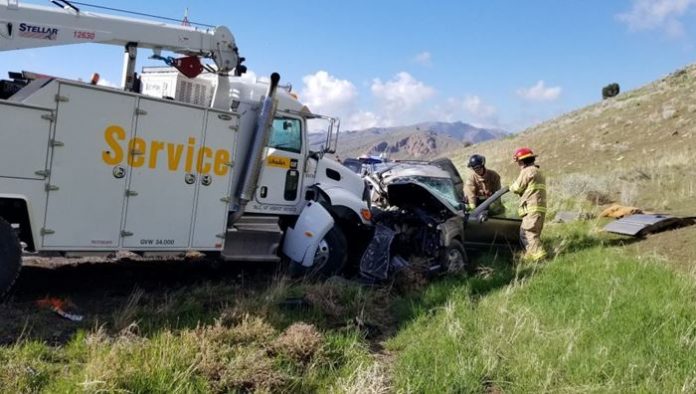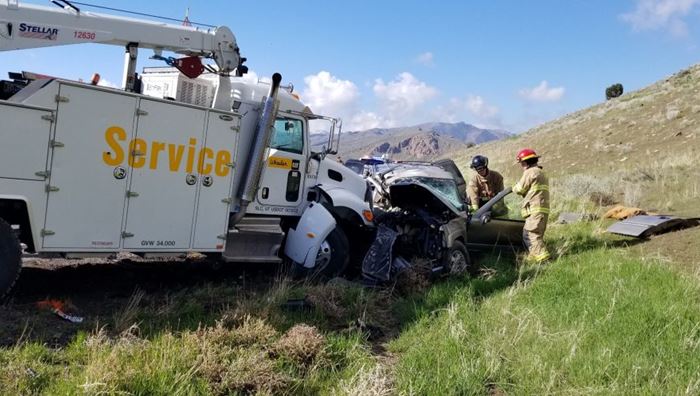 JUAB COUNTY, Utah, April 18, 2019 (Gephardt Daily) — Utah Highway Patrol troopers have identified the victims of a double-fatal crash on State Route 132 in Juab County Wednesday morning.
The deceased driver is Kenneth R. Nielson, 39, and the deceased passenger is Lena R. Tanner, 39, both of Delta, UHP said in a news release Thursday.
The news release said the incident occurred on SR-132 at mile marker 14 eight miles east of Leamington just after 8:50 a.m.
"A 2002 Chevy Suburban was traveling east, in heavy fog," the news release said. "The Suburban was passing, in a passing zone, a semi that was also traveling east. The Suburban met a westbound 2017 Peterbuilt service truck."
The service truck attempted to avoid a collision but met the Suburban nearly head on.
The male driver and front seat passenger of the Suburban, later identified as Nielson and Tanner, died as a result of the crash, and a child who was in a car seat in the back seat was flown by helicopter from the scene to Utah Valley Hospital in Provo and is expected to survive.
The driver of the service truck sustained no injuries and is cooperating with the investigation. All occupants were wearing seat belts.