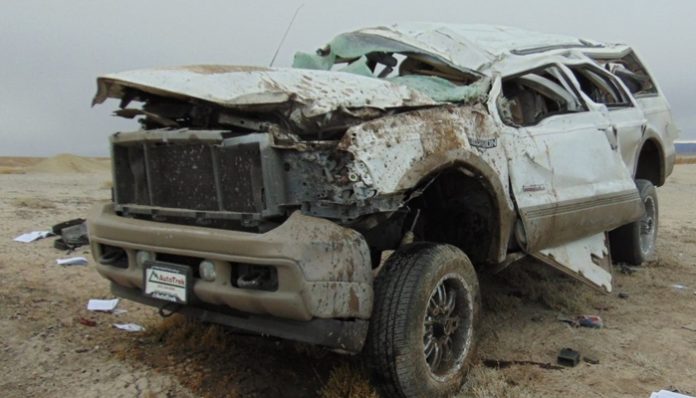 GREEN RIVER, Utah, Oct. 28, 2019 (Gephardt Daily) — Officials have identified a man and a woman who died in a crash near Green River Sunday afternoon.
Starla J. Leal, 38, of Huntington Beach, California died on scene, said a news release from the Utah Highway Patrol. Trevor J. Manning, 29, also of Huntington Beach, succumbed to his injuries a short time later at a local area hospital.
A white 2003 Ford Excursion with Colorado temporary registration was traveling west in the number one travel lane of Interstate 70 at approximately 3:55 p.m., the news release said.
"Near milepost 157, about four miles west of Green River, the vehicle departed south from its westbound lane of travel," the news release said. "The vehicle traveled briefly on the median's westbound shoulder. Steering input brought the vehicle back onto and across both westbound travel lanes."
The vehicle then exited off the north side of the interstate and began to travel on the westbound shoulder. The vehicle flipped at least one time,  and came to final rest upright, facing south, the news release said.
Neither occupant was wearing a seat belt and both were ejected from the vehicle while it was overturning.
The cause of the crash is under investigation.