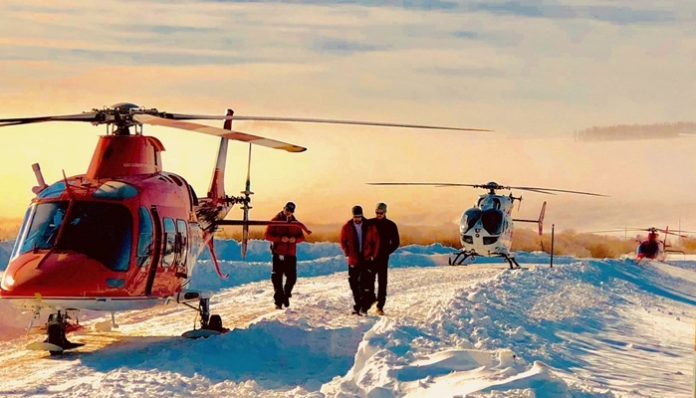 WASATCH COUNTY, Utah, Jan. 8, 2019 (Gephardt Daily) — Officials have identified a 39-year-old man who died in a head-on crash near Strawberry Reservoir Tuesday morning.
The deceased man has been identified as Ryan Harvey, of Myton, in Duchesne County, the Utah Highway Patrol said in a news release.
The two-car crash occurred on State Route 40 at mile marker 50, 30 miles east of Heber City, at approximately 9 a.m., UHP officials said.
A red Ford pickup pulling a trailer loaded with flooring product was eastbound on SR-40 and a white GMC pickup was westbound.
"In the area there was intermittent heavy fog with some areas of clearing," the statement said. "The roads were very icy. The red Ford lost control and crossed over into oncoming lanes. It hit head on with the white GMC and both went off the north side of the road."
Harvey, who was driving the white GMC, passed away on scene. The female passenger of the GMC was taken to the hospital in serious, but non-life-threatening, condition. The two male occupants of the red Ford were flown to the hospital in critical condition.
Three medical helicopters from Intermountain Life Flight and U of U AirMed had to land roughly 10 miles west of the crash site due to fog. Patients were transported by ground ambulances from the scene to the helicopters.
Speed too fast for the conditions and faulty equipment, specifically poor tire tread, are being investigated as possible causes, officials said.
SR-40 was closed between mileposts 42 and 60 so the crash could be cleared and investigated; the road has since reopened.