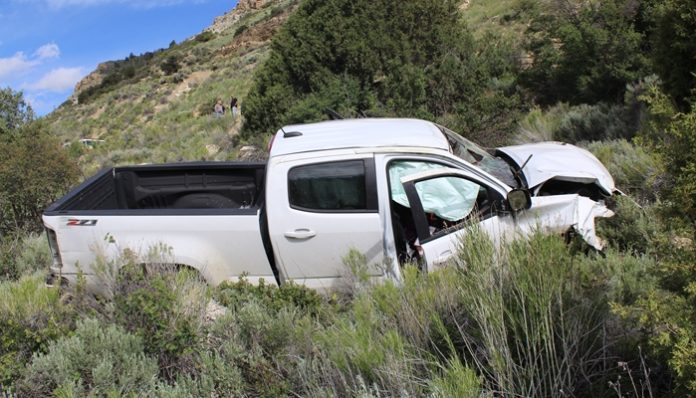 DUCHESNE COUNTY, Utah, June 23, 2019 (Gephardt Daily) — Officials have identified a man who died Saturday morning when his truck went off the road and plunged into a ravine in Duchesne County.
The deceased is Matthew M. Wayas, 32, of Orem, a news release from Utah Highway Patrol said.
The fatal crash happened at about 8 a.m. on State Route 191 near milepost 263, as a southbound Chevrolet Colorado pickup truck "appeared to leave the roadway onto an elevated view area above a steep mountainside," said a previous news release from UHP.
The truck drove off the edge and landed about 500 feet away, near the bottom of the ravine. All the airbags were deployed.
Officials said there was no initial evidence of impairment by alcohol or drugs.
The State Bureau of Investigation is handling the investigation.