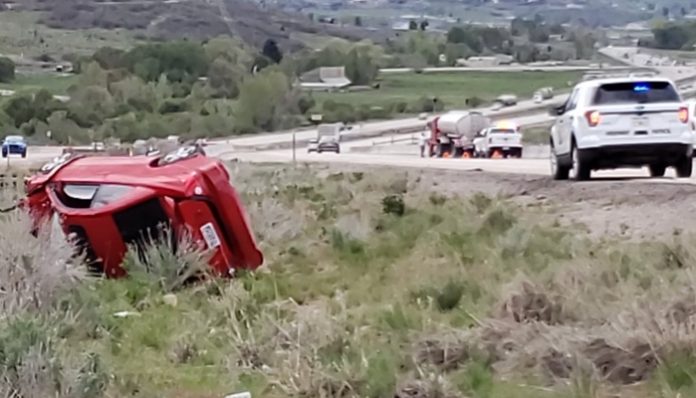 HEBER CITY, Utah, May 15, 2019 (Gephardt Daily) — Officials have identified a man who died in a rollover crash on U.S. Highway 40 eastbound near Heber City Wednesday morning.
The victim was Erick E. Villegas-Rosales, 28, with a last recorded address in West Valley City, the Utah Highway Patrol said in a news release.
A red Honda Civic was eastbound on U.S. Highway 40 near milepost 12 coming down a grade towards Heber City at approximately 10:30 a.m., the news release said.
"It came upon a slower moving semi truck with a single tank trailer in the right lane," the news release stated. "For an unknown reason, the driver of the Civic failed to brake or take evasive action and impacted the rear of the semi trailer. It then swerved off the road to the left and rolled into the median."
Villegas-Rosales, who was alone in the Civic, was pronounced deceased at the Heber Valley Medical Center. The driver of the semi truck was uninjured.
The tank trailer was loaded with diesel fuel, but did not leak, officials said.
The left lane of U.S. Highway 40 eastbound has been closed since the crash. There have been intermittent complete closures of the eastbound lanes for brief intervals.
"We are investigating speed, distraction and failure to wear a seat belt as the causes of the crash and resulting injuries," the news release said.
Gephardt Daily will have more on this developing story as information is made available.