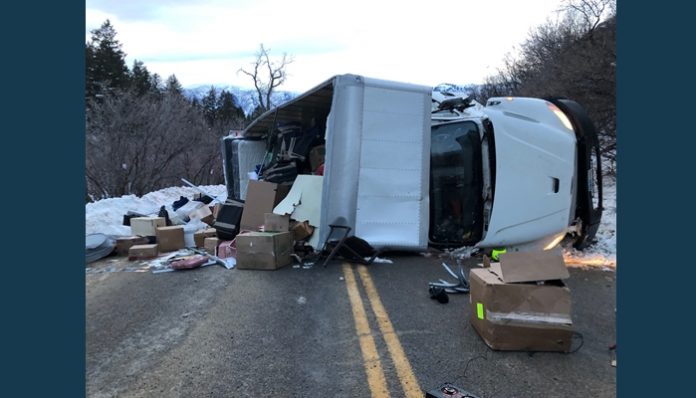 WEBER COUNTY, Utah, Jan. 10, 2019 (Gephardt Daily) — Officials have identified a 37-year-old man who died after a cargo truck accident on Wednesday afternoon in east Weber County.
The deceased has been identified as Carlos Guzman Hernandez from Guatemala City, Guatemala, the Weber County Sheriff's Office said in a press release issued Thursday afternoon.
"At this time, the investigation is still continuing and there is no new information," the press release added.
At 4:52 p.m., deputies were called to a traffic accident near mile marker 9 on State Route 158, also known as Powder Mountain Road.
"When they arrived, they located a cargo truck that had been traveling down the road on its side in both lanes of travel," a statement from the Weber County Sheriff's Office said.
"The 37-year-old male passenger had been ejected and was pronounced dead on the scene by medical personnel. The driver sustained minor injuries and was treated on scene. There were no other occupants in the truck and no other vehicles involved."
Investigators believe brake failure may have been a factor in the accident.
The statement said the road was closed for multiple hours, with drivers being asked to turn around and go to Powder Mountain Resort, where a warm waiting area would be provided until the road reopened.