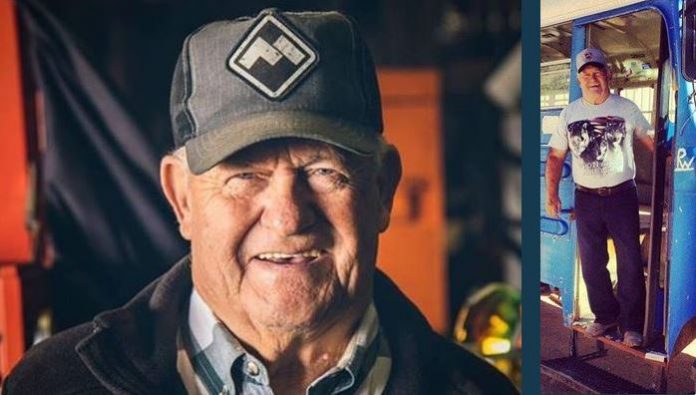 OGDEN, Utah, May 7, 2019 (Gephardt Daily) — Officials have identified an 81-year-old man whose body was recovered from Ogden River Monday afternoon.
A news release from Weber County Sheriff's Office said Richard Wood, of Huntsville, died from drowning.
"Richard was a very popular resident in the Ogden Valley as he worked many years for the Powder Mountain Ski Resort," the news release said. "At this time, it is unknown how Richard got into the swift-moving river."
A Facebook post from Weber Fire District said crews responded to a report of a drowning near the Smokey Bear sign up Ogden Canyon at approximately 11:10 a.m.
Heavy Rescue teams from Weber, Ogden, and Riverdale Fire Departments, as well as Weber County Sheriff's Office and Search and Rescue searched for approximately an hour before spotting the individual nearly a mile downstream, the post said. For the next two hours the crews worked on body recovery.
"Our thoughts go out to the family and friends impacted by this tragic event," the post said. "Please be careful around rivers or any body of water, as water is high and drowning dangers have increased."
Powder Mountain released the following tribute on its Facebook page:
Powder Mountain is saddened to share that it has lost a Pow Mow icon, coworker, storyteller and friend. Richard Wood, known as "Woody", passed away yesterday unexpectedly.
A Roy, Utah native, Woody began driving the Powder Mountain dirt road in his late teens to help the Cobabe family access the mountain via his Jeep. Woody spent time away from Utah while serving in the U.S. military. Upon his return to Utah and moving to the Ogden Valley, Woody began working alongside Powder Mountain manager Chuck Panter to develop a free shuttle service on Powder Mountain Road to access the 1,000+ acres of powder skiing we now know as Powder Country. In 1981, Woody's knowledge of the road and infectious spirit made him the perfect candidate to start the shuttle service that would become a cornerstone of the Powder Mountain experience.
A few years later, Woody took on the additional responsibility of night manager. Woody spent his summers supporting the continued development of the ski resort with his dump trucks and skills as a heavy equipment operator. Woody officially retired after the 2017/2018 season but he could not stay away from his beloved Powder Country and the thousands of fans he had developed over the years. During the 2018/2019 season, Woody routinely got behind the wheel and helped haul happy skiers and snowboarders out of the powder paradise he helped create 38 years earlier.
Anyone who has ever spent time at Powder Mountain knew of or interacted with the legend. Many were able to call Woody a friend and enjoyed his company and storytelling. As the unofficial historian of Pow Mow, Woody was happy to share stories about the Cobabe Family, the hot tub parties at Sundown, the old bar across the parking lot, the cougar sightings and many other tales.
Woody was always ready to lend a helping hand either at Powder Mountain or in our local community. His impact on Powder Mountain and the Ogden Valley is immeasurable and the lives he touched through his actions and spirit are innumerable. Woody is truly an institution at Powder Mountain and a beloved member of the Powder Mountain family. He will be forever missed, but never forgotten.
We will share information about his services as they become available. Please keep his family in your thoughts and prayers as they deal with this untimely loss.