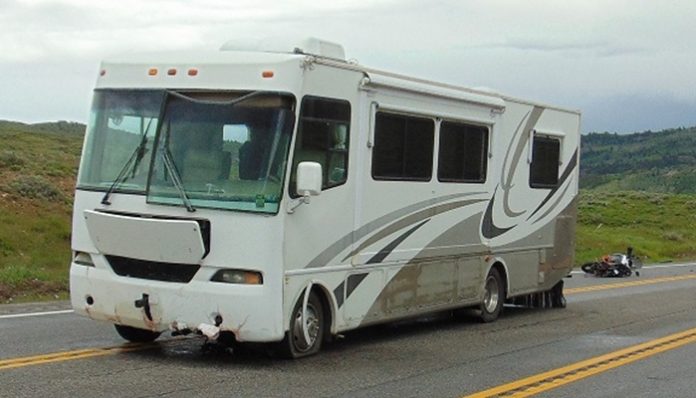 SOLDIER SUMMIT, Utah, June 17, 2019 (Gephardt Daily) — Officials have identified a 34-year-old man killed in a motorcycle crash on State Route 6 at Soldier Summit Sunday afternoon.
The deceased has been identified as Peter Fulgem, from Victoria, British Columbia, the Utah Highway Patrol said in a news release
A 2017 KTM motorcycle was eastbound on SR-6 at mile marker 211 at approximately 3:30 p.m., the news release said. A 2004 Ford RV was westbound near the same location.
"The male driver on the motorcycle was traveling too fast for the curve in the roadway and laid the bike down on its side," the news release said. "The driver and bike crossed center and impacted the front of the RV."
The motorcyclist was killed on impact and the RV came to rest in the westbound travel lane.
Fulgem was wearing a helmet and other clothing protection, officials said.
The driver of the motorhome was Brady Johnson, 32, from Orem. Johnson was not injured in the crash.
Traffic was shifted and continued to flow during the investigation.