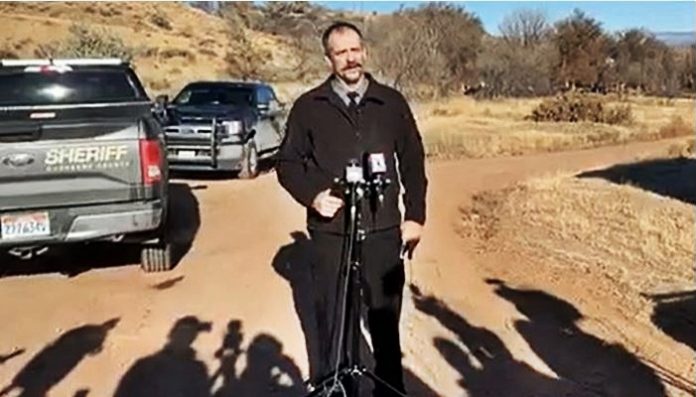 DUCHESNE COUNTY, Utah, Nov. 1, 2019 (Gephardt Daily) — Duchesne County Sheriff Travis Tucker has identified the two men killed at a Halloween Party in Roosevelt.
The victims are Jon Reed Jr., 22, who was stabbed, and Tyrell Sowsonicut, 23, who was shot.
"At about 12:15 (a.m.), officers were called to a report of shots fired," Tucker said at a Friday morning news conference.
They responded to a residence in the area of 1250 W. 850 North.
"Upon our arrival, we found two deceased males," Tucker said.
Both men were members of the tribal community, he said, but the shooting was at a residence on county land. Tucker confirmed the residence is known to officers, who had responded there before.
Tucker said he had no information on how many shots were fired, saying that would be for the medical examiner to determine. One body remained at the scene at the time of the news conference, Tucker said.
Fifteen to 20 people were attending the party, Tucker said. Dozens of people already have been interviewed in the case, he said. Officials said early Friday they believe there is no ongoing threat to the general public.
Tucker confirmed that alcohol may have been involved in the incident. Tucker also responded "yes" when asked if any suspects had been identified, but declined to say more.
Tucker said the house is known to officers, who have responded there before. He also said one or more weapons were recovered at the scene.
Besides the DCSO, agencies cooperating in the investigation include the Roosevelt Police Department, Bureau of Indian Affairs police, and the Duchesne County Attorney's Office.
To view the news conference, click here.