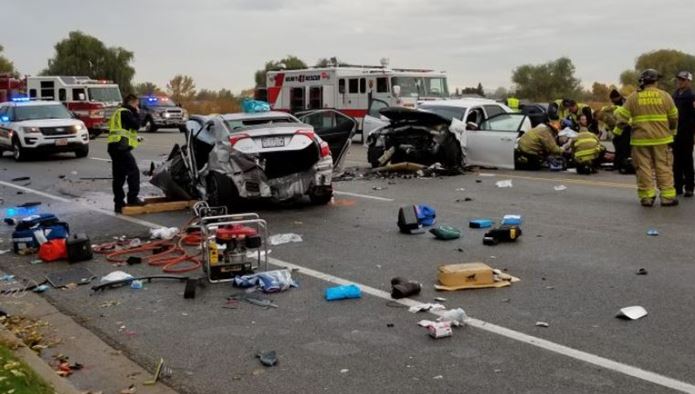 NORTH OGDEN, Utah, Oct. 24, 2018 (Gephardt Daily) — Police have identified an 11-year-old girl and her 13-year-old brother who died after being seriously injured in a three-vehicle crash in North Ogden Tuesday morning.
The deceased are Molly Cox, 11, and Troy Cox, 13, both from Ogden City, North Ogden Police said in a news release.
The crash occurred at 8:24 a.m. in the area of 1750 N. 400 East, the news release said.
Initial information indicates a white Chrysler was southbound on 400 East and drifted into oncoming traffic, hitting a silver Toyota head-on. The two juveniles were passengers in the Toyota. The Toyota driver, Ogden City resident Sheila Cox, 40, was taken to Ogden Regional Medical Center in serious condition and has undergone surgery.
The driver of the Chrysler has been identified as North Ogden resident Alexander Salas, 61. He has broken bones and was transported to McKay-Dee Hospital.
The driver of the third car, a white Mazda, has been identified as Ogden City resident Kimberly McCaig, 30. She was treated at the scene and released.
The two juveniles were initially in serious condition and passed away after being transported.
The incident remains under investigation, the news release said.
Officials have not said what caused the driver of the Chrysler to drift into oncoming traffic.
Gephardt Daily will have more on this developing story as information is made available.