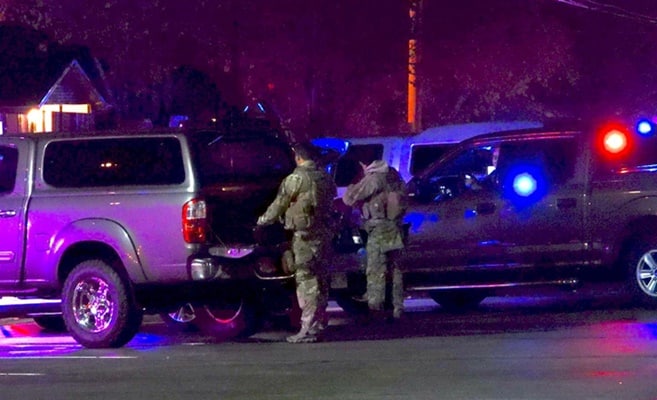 TAYLORSVILLE, Utah, Jan. 24, 2021 (Gephardt Daily) — Police have identified two suspects arrested early Saturday after officers responded to the area near 2300 West and 4800 South, with reports of shots fired while officers pursued suspects in a Sandy vehicle burglary.
According to information released by the Unified Police Department:
Samani Sekona, 34, of Salt Lake City, is facing one count of third-degree felony failure to stop at the command of a police officer, and one count of class A misdemeanor failure to stop at the command of a police officer.
Siosiane Taufa, 26, of Salt Lake City, was arrested on a first-degree felony kidnap warrant.
Additional charges are pending for both suspects.
A third suspect has not yet been located.
The incident began about 1 a.m. when a metro gang officer saw two vehicles speeding northbound onto Interstate 15 at 7200 South. Thinking a road rage incident may be taking place, police began to follow the vehicles and said it appeared shots were being fired from one of them.
Police lost sight of both vehicles briefly near the Interstate 215 Redwood Road exit.
Another officer soon spotted one of vehicles at 2200 West and Quailstone Drive. Police followed it into Taylorsville, where the suspects ran from the vehicle and into a neighborhood.
One suspect was taken into custody after an encounter with a police K9, while two others were thought to have escaped.
Officers arriving at the Taylorsville location reported hearing gunshots, and a wide containment perimeter involving police from multiple agencies was set up around the neighborhood.
Police used a drone and heat-seeking cameras to surveil backyards and fence lines while reverse 911 calls went out to residents telling them to shelter in place.
The search continued for a couple of hours, and police determined that at least one suspect was hiding in a nearby home.
A SWAT team was called in and police negotiators successfully talked two occupants into coming outside peacefully. Police then obtained a search warrant and entered the residence, where a third person, believed to be one of the car burglary suspects, was taken into custody.
The incident was still under investigation late Saturday.