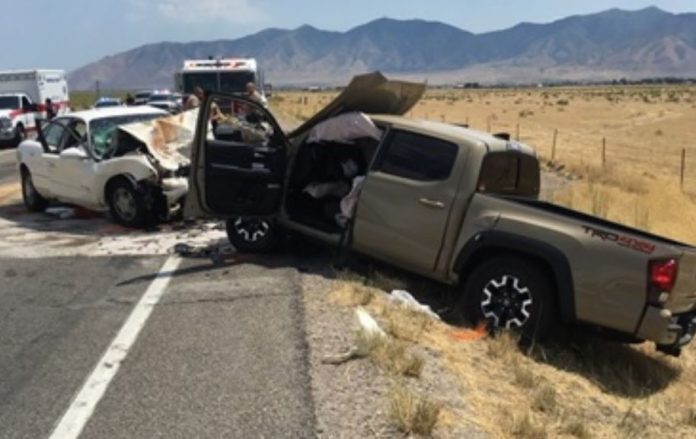 TOOELE COUNTY, Utah, July 18, 2018 (Gephardt Daily) — Police have identified a 23-year-old man killed after a crash on State Route 138 near milepost 14 Tuesday morning.
The deceased is James Brubaker, from Ogden, the Utah Highway Patrol said in a news release Wednesday.
A UHP news release Tuesday evening said the crash happened at 11:25 a.m., when a 2001 Buick Century was heading west on SR-138, which is only a two-lane highway in that area.
A 2018 Toyota Tacoma was traveling eastbound.
The news release says the Buick attempted to pass a semi in a no-passing zone.
The Buick hit the Toyota Tacoma head on in the eastbound lane.
Brubaker, who was driving the Buick, was pronounced dead at the scene.
The driver of the Toyota was seriously injured, and two passengers had minor injuries. They were transported by ambulance to a Salt Lake City area hospital.
SR-138 was closed for about three hours, UHP said.