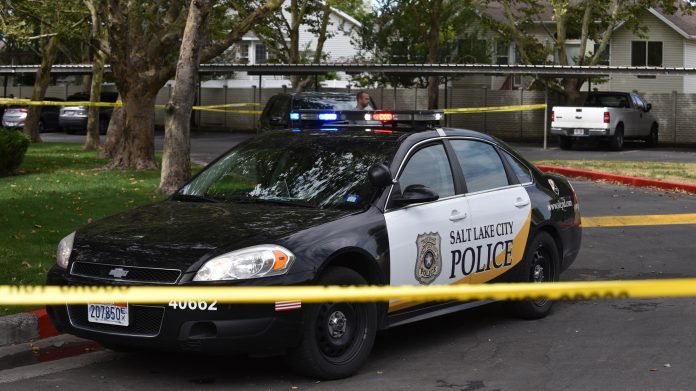 SALT LAKE CITY, Utah, July 29, 2019 (Gephardt Daily) — Salt Lake City police have identified a woman who was shot and killed Saturday morning in what was first reported to police as a "burglary in progress."
Salt Lake City police said Monday the deceased is Kathryn Blaire Leavitt, 27.
SLCPD public information officer Sgt. Brandon Shearer said officers were responding to a burglary call at the Apartments on the Green at 1211 N. Redwood Road about 7:40 a.m. when the call was changed to a "shots fired" call.
When police arrived, minutes later, they found Leavitt mortally wounded in a ground floor apartment on the northwest side of the complex.
Leavitt was taken by ground ambulance to a nearby hospital where she was pronounced dead.
Investigators fanned out across the multi-unit complex in a search for clues. The investigation is ongoing Monday, officials said.
Police are asking anyone with information in the case to call SLCPD at 801-799-3000.