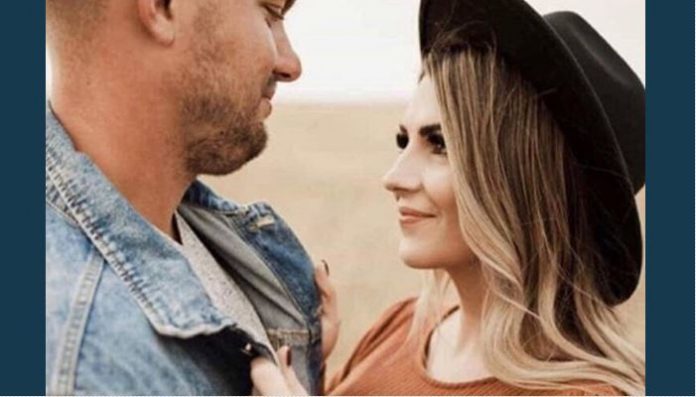 WASATCH COUNTY, Utah, Oct. 23, 2018 (Gephardt Daily) — A pregnant woman has died from injuries suffered Saturday when the car she and her husband were in was struck by another vehicle.
A news release from the Utah Highway Patrol said Shantell D. Young, 22, of Duchesne, and her unborn child, succumbed to injuries sustained in the crash. Her husband, Macoy Young, was also critically injured, and has undergone at least one surgery in an attempt to save his life.
A GoFundMe page set up to benefit the couple said their expected baby was a boy.
The UHP news release said the crash occurred at about 12:40 a.m., when a black Ford Explorer was westbound on State Route 40 near milepost 32, about 13 miles southeast of Heber City.
The silver Audi, driven by Macoy Young, was eastbound in the same area. The Explorer left the road to the right, over-corrected to the left and went into oncoming lanes. It impacted nearly head on with the Audi.
The Youngs sustained critical injuries. The man was flown from the scene to Utah Valley Medical Center. His family said in a Facebook update Monday that he has undergone surgery and more surgeries are planned.
Shantell Young was taken by ground ambulance to Heber Valley Medical Center and then flown to Utah Valley Hospital in Provo, where she subsequently passed away.
"According to a witness who stopped after the crash, a male driver from the Explorer fled the scene on foot headed west toward Heber," the news release said.
"It was discovered that the Explorer had been reported stolen from the Duchesne area. Containment was set up, and two K-9 officers were called out to assist with the search. A male matching the description was located later along Highway 40 a mile or two from the crash."
That man, later identified as Tyson Uresti, 22, was transported to the hospital for treatment. He said that a friend was driving the Ford Explorer, however, a probable cause statement released by officials said Uresti sustained injuries that would indicate that he would have been driving the vehicle.
After his release from the hospital, Uresti was booked into jail on possession of a stolen vehicle, and several other charges.
The probable cause statement said Uresti subsequently told troopers he was driving about 75 to 80 mph on a road with a 60 mph limit.
Troopers learned that the black Ford Explorer driven by Uresti had been reported stolen out of Duchesne County.
Uresti was initially booked into the Wasatch County jail on a warrant for his arrest issued out of Provo.
With the passing of Young and her unborn son, "UHP investigators will be meeting with the County Attorney to screen additional charges on the suspect," the UHP statement says.