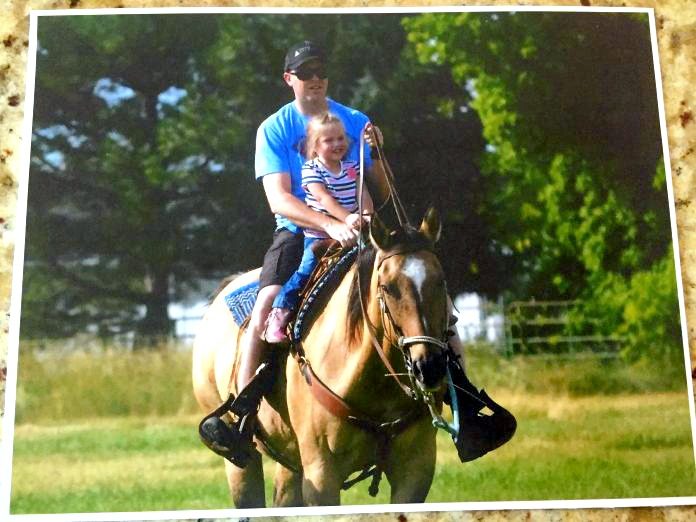 ROY, Utah, Feb. 8, 2017 (Gephardt Daily) – The Humane Society of Utah is adding $5,000 to a reward offered for information leading to the arrest of the person who shot and killed Cinnamon, a 21-year-old quarter horse in Roy.
With the reward offered by owner Gail Larsen, the new reward total is $10,000.
The horse was shot twice in the forehead on Feb. 5 while grazing in a pasture near Rocky Mountain Junior High.
"We extend our sincere condolences to the Larsen family for the loss of their beloved horse," said Gene Baierschmidt, executive director of the Human Society of Utah.
"We have been contacted by neighbors who are concerned that the shooting occurred in a residential area near a school. We hope the reward offers an incentive for someone to come forward with information to convict the person responsible and hold them accountable for this wanton destruction of life."
Gail Larsen, 78, bought Cinnamon 13 years ago. The quarter horse was a favorite of his seven grandchildren and 29 great-grandchildren, Gail's son Gene told Gephardt Daily.
Gene Larsen said his father keeps three horses on a 5-acre spread he has owned for 50 years, which is about five miles from his home. The land, at 4620 S. 4300 West, is just north of Rocky Mountain Junior High.
"He goes down there every day, feeds and waters the horses, that's what keeps him going," Gene Larsen said. Gail's wife died eight years ago, the younger Larson said.
Gene Larsen was out of town over the weekend when he received a disturbing phone call from his 4-year-old granddaughter, Lydia, who told him Cinnamon had died. He then spoke with his father, Gail Larsen, who said that he had gone to his pasture Saturday and found the deceased horse.
"He said he saw her, and said he could tell by the way she was laying, she was dead," Gene Larsen said. Gail assumed Cinnamon had had a heart attack or a stroke.
"He said he just went home and cried," Gene Larsen added. The two men went to the pasture together on Sunday, and found the gunshots in Cinnamon's head. The other two horses on the property were not harmed.
The Roy City Police Department posted on Facebook Monday afternoon:
"Sometime between Friday, Feb. 3 and Saturday, Feb. 4, Cinnamon the horse was shot and killed. The owner and his family are offering a $5,000 reward for any tips or information that leads to the conviction of the person responsible."
As of Wednesday afternoon, the post had been shared 687 times.
According to Gene Larsen, the family is not only devastated, but confused.
"Dad feels bad, and the grandkids and great-grandkids have cried and cried," he told Gephardt Daily. "Everybody feels terrible. This just broke everyone's hearts. We just don't know why. You would have to be a crazy person to do this. We are scared for the other two horses, we are scared for the people and pets who live in the area. Anyone who would do this could just as easily shoot a person."
Gene Larsen said Wednesday afternoon that he was heartened by the Humane Society of Utah's additional reward offer and the knowledge that the organization's post on the crime would run nationally.
Roy City Police Detective Josh Taylor said he has no solid leads yet on the identity of the shooter, but neighbors had called in to report hearing gunshots on various nights.
Anyone who saw or heard anything in the area of 4620 S. 4300 West on Friday or Saturday, is asked to call Gene Larsen at 801-725-6198, or Taylor at the Roy City Police Department at 801-774-1064.