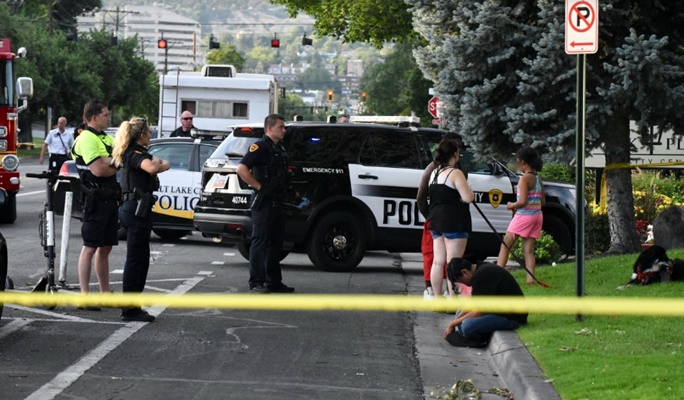 SALT LAKE CITY, Utah, Aug. 5, 2019 (Gephardt Daily) — A suspect has died as a result of an officer-involved shooting Monday night in the area of Park Place apartments on 700 South.
Sgt. Keith Horrocks, with the Salt Lake City Police Department, said two SLCPD officers were responding to a 911 hangup call when the fatal shooting took place "at approximately 350 East and 700 South."
He said the OICI, or officer-involved critical incident, occurred at about 7 p.m.
According to scanner traffic as the incident unfolded, officers on scene indicated the suspect was armed with a gun.
Medical personnel called to the scene took over life-saving measures from the officers, Horrocks said, but the wounded suspect died at the scene.
Speaking about an hour after the incident, Horrocks said it was still early in the investigation. No information was available regarding the nature of the 911 call that brought officers to the area initially, and it wasn't known if more than one suspect was involved.
He said police were interviewing several witnesses and taking their statements.
In a second news conference just before 9:30 p.m., Horrocks was still unable to say whether the deceased person was a man or woman, or if the incident took place inside or outside of the apartment complex. It also isn't known if one or both officers fired their weapons.
West Valley City Police Department is handling the investigation into this OICI in accordance with protocol that requires the investigation to be conducted by an agency other than the one directly involved.
Gephardt Daily will update this developing story as more information becomes available.