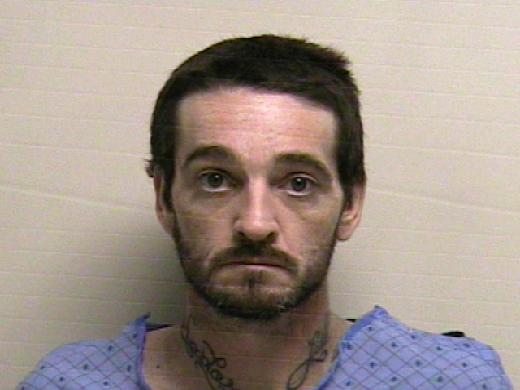 PROVO, Utah, Dec. 24, 2017 (Gephardt Daily) — A suspect in an officer-involved shooting during a chase on Interstate 15 Wednesday night has been released from Utah Valley Hospital and booked into Salt Lake County Jail, officials said.
Arturo Ray Gallemore-Jimenez, 37, was booked on suspicion of three counts of first-degree felony attempted aggravated murder, and one count each of third-degree felony possession of a firearm by a restricted person and failure to stop at the command of an officer, according to a news release from Utah County Sheriff Sgt. Spencer Cannon.
Gallemore-Jiminez has a cash-only bail set at $1 million, the news release said.
He was booked into Salt Lake County Jail because of the involvement of deputies with the Utah County Sheriff's Office in the case.
On Wednesday night in Provo, multiple agencies responded to the scene of the officer-involved shooting.
Cannon told Gephardt Daily that the chase and shootout began at about 6 p.m. in the parking lot of a Nephi gas station.
Witnesses told police a man — later identifed as Gallemore-Jimenez — had been asking patrons for gas money and became angry after locking his keys inside his truck.
They said Gallemore-Jimenez then pulled a weapon and shot out the windows of his own vehicle in order to gain access.
He drove north on Interstate 15, where Utah County sheriff's deputies joined state troopers in an attempted traffic stop. Cannon said the suspect shot at the officers, who then returned fire.
The chase came to an end several miles later when there was another exchange of gunfire on northbound I-15 near Provo's Center Street exit.
Gallemore-Jimenez lost control of his bullet-riddled truck and crashed into a traffic divider. When police reached him, they realized he was wearing body armor.
He was taken by ambulance to the hospital with multiple gunshot wounds.
Another man, who was driving on I-15 with a child in his car, was also shot and wounded. The child was unharmed.
None of the injuries were believed to be life-threatening.
The Aurora (Colo.) Police Department also confirmed that Gallemore-Jimenez is wanted in connection with a shooting in the early hours of Tuesday. A man was found shot in a residential neighborhood. The victim is expected to survive, according to information from the department.
Gephardt Daily will have more on this developing story as information becomes available.
Officer-Involved Shooting