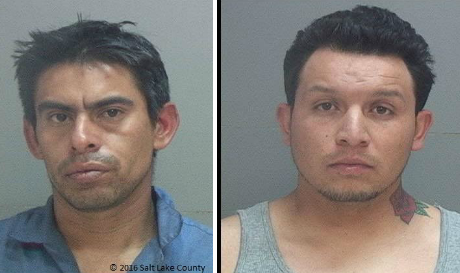 SALT LAKE CITY, Utah, June 11, 2016 (Gephardt Daily) — Two men arrested in connection to a man found shot to death in a car parked in Cottonwood Heights have been charged with murder.
On Friday, Jorge Arturo Castanon-Serrano, 34, and Marco Antonio Garcia, 26, were charged in 3rd District Court with first-degree felony aggravated murder and first-degree felony aggravated robbery for the death of Mauricio Martinez.
Martinez, 31, wasby construction workers at about 7 a.m. May 27, shot to death and in a car parked at the Mountain America Credit Union, 6440 S. 3000 East, Cottonwood Heights.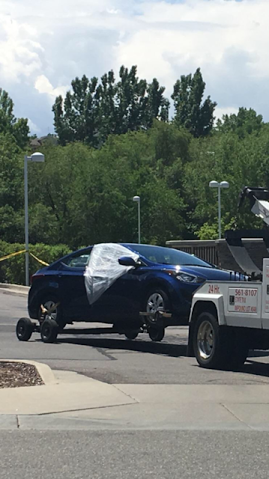 The investigation was transferred from the Cottonwood Heights Police Department to the SLCPD after witnesses came forward, saying Martinez had been killed on Redwood Road before being transported to the credit union parking lot.
Castanon-Serrano and Garcia told police they planned to take Martinez's vehicle and money at a location on Redwood Road, but Martinez ended up being shot during the robbery.
Investigators said they believe the robbery was planned, but not the shooting.
Garcia and Castanon-Serrano are being held at the Salt Lake County Jail. Both of the men are citizens of Mexico and have had immigration holds placed on file.