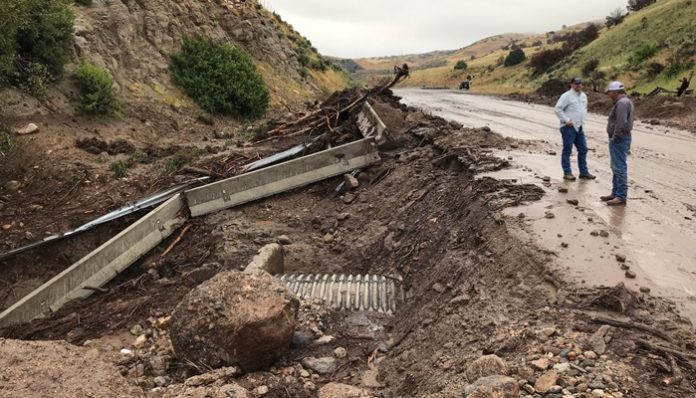 UTAH COUNTY, Utah, July 27, 2019 (Gephardt Daily) — U.S. Highway 89 near Birdseye will remain closed through Monday morning after extensive damage to the roadway Friday caused by flooding.
Utah Department of Transportation tweeted Saturday morning: "U.S. 89 will remain closed from the U.S. 6 junction to mile marker 301 until 6 a.m. Monday morning as crews work to repair the extensive shoulder damage from the debris slides yesterday. Plan to use an alternate route."
The debris flow covered that stretch of U.S. 89 with about two feet of mud, rocks and assorted tree limbs.
Utah County Search and Rescue teams assisted Utah Highway Patrol in getting vehicles and their occupants out of the deep, muddy mess and onto safer ground.
Gephardt Daily will update this story as more information becomes available.