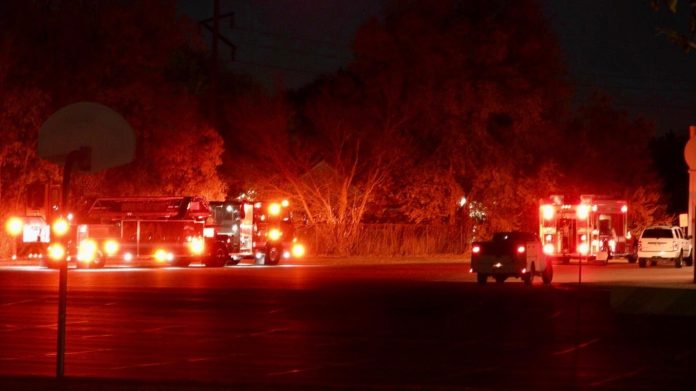 SANDY, Utah, Oct. 24, 2019 (Gephardt Daily) — Union Middle School in Sandy will remain closed Friday after an early morning fire that forced the cancelation of classes Thursday.
Jeff Haney, spokesman from the Canyons School District, told Gephardt Daily firefighters were called to the scene at 615 E. 8000 South about 5 a.m. by way of the school's fire alarm system.
When firefighters arrived they found a small electrical fire which had filled the school with smoke.
While there was minimal damage to the building the decision was made to cancel school for the day to give firefighters a chance to clear the building of smoke and carbon monoxide.
A Facebook update from Canyons School District at noon said: "The decision has been made to keep Union Middle closed through tomorrow, Friday, Oct. 25 to allow for more time to address the building issues related to a small electrical fire in one of the classrooms. While damage was contained to one classroom, the incident caused a substantial amount of smoke to travel throughout the building, and crews need more time to allow for a proper ventilation of the building and thorough cleaning of all hallways, classrooms, the cafeteria, gymnasium, and commons areas.
"We appreciate everyone's understanding and patience as we work to ensure a safe learning environment for our students in time for classes to resume Monday, Oct. 28. Again, we are thankful to have alarm systems in place to alert us when there are emergency situations at our school. We also are grateful for swift response of the Sandy Fire Department."