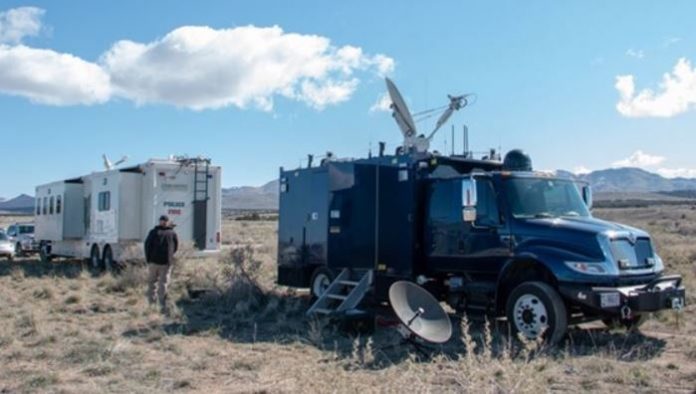 For an updated story, click here.
JUAB COUNTY, Utah, March 31, 2019 (Gephardt Daily) — The Utah National Guard is assisting other agencies after a train derailment in Juab County on Saturday morning.
The derailment happened at about 9:25 a.m., according to Tim McMahan, Union Pacific spokesman.
McMahan said in a statement that "a Union Pacific mixed freight train derailed roughly 20 cars …. There were no injuries to the crew. Union Pacific is coordinating with local agencies to respond."
The Utah National Guard tweeted Sunday afternoon:
"Our 85th Civil Support Team is on scene now with Juab County officials for the 23 train cars derailed there. The team is providing satellite, radio, Wi-Fi, and other communications support to first responders in areas of low connectivity."
The Orem Fire Department posted a photo of a crew leaving to assist just after 1:30 p.m. Saturday.
"Five members of Orem Fire department are enroute to assist Juab County with a train derailment," the Facebook post says. "These members are part of a joint Special Response Team that has been requested to help mitigate the hazardous materials the train was carrying."
According to reports, one of the train's 23 cars was carrying an unknown amount of propane.
The incident occurred in the area of the Little Sahara turnoff in Juab, which is near the unincorporated community of Jericho, about 8 miles south of Eureka.
Gephardt Daily will have more information as it becomes available.