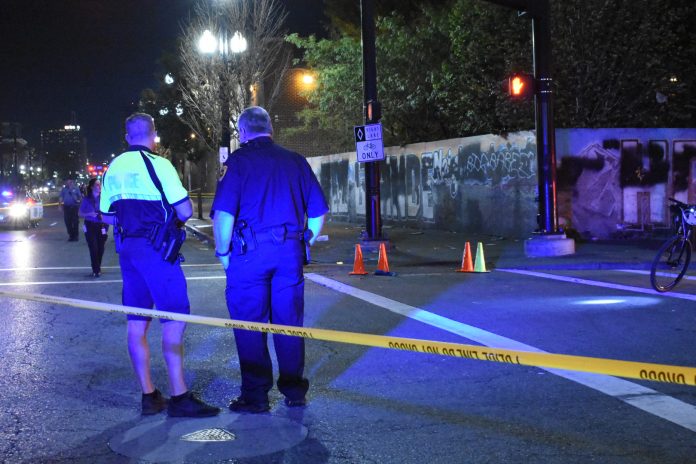 SALT LAKE CITY, Utah, Aug. 4, 2017 (Gephardt Daily) — A suspect is in custody after a man was shot multiple times Thursday night in downtown Salt Lake City and later died.
The suspect arrested was booked into the Salt Lake County Jail, but officials have not yet released the identity of the victim or the suspect. Neither man is from the U.S., officials said Friday morning, and it's possible at least one of them was active in the drug trade.
The relationship between the two, if any, is not yet clear.
SLCPD Lt. Dave Cracroft said the victim was about 32-years-old. He was transported to University of Utah Medical Center in very critical condition, and later succumbed to his injuries.
Cracroft said the incident occurred at about 10 p.m. in the area of 200 South and 500 West. An officer in the area heard shots fired, and when he looked toward the sound, he saw a man on the ground and a suspect running away.
The suspect ran over to the Rio Grande station and was too far away for the officer to get a good description.
Cracroft said Thursday night that officers talked to people in the area and were trying to find witnesses, but no one saw anything "or they won't say."
"In this area, people tend to have poor memories," he said.
Cracroft said the officer didn't hear or see any altercation or argument preceding the shooting, and police don't yet know of a motive for the crime. No weapon was immediately recovered.
The circumstances surrounding the suspect's arrest were not immediately released.