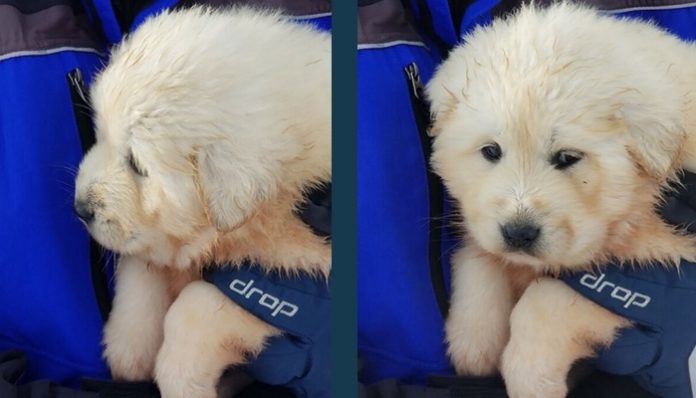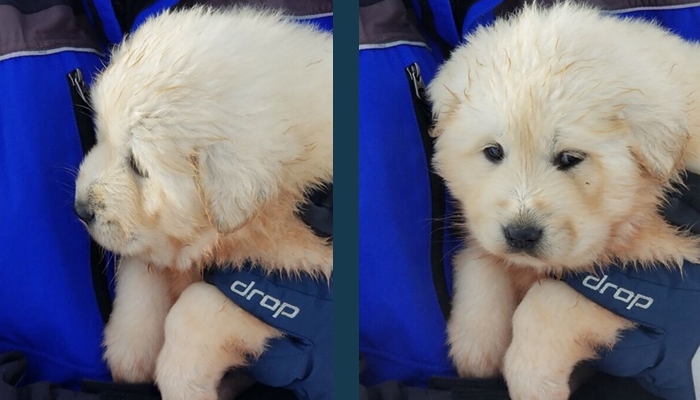 WEBER COUNTY, Utah, Dec. 4, 2019 (Gephardt Daily) — The Weber County Sheriff's Office Search and Rescue team officials said Wednesday the mother of the three puppies they rescued Sunday still has not been located.
The volunteers were at the Monte Cristo trailhead preparing for the winter season after all the new snow that fell during Thanksgiving week, according to the original Weber County SAR Facebook post.
Also in the area were Utah State Parks employees, and they relayed the information to SAR that two people — Kat Perry and Cory Holt — needed help rescuing some Great Pyrenees puppies they had found while snowmobiling in the Ant Flat area.
SAR responded with a rescue sled and helped the pair rescue the stranded pups.
Weber County Sheriff's Office SAR posted on Facebook Wednesday morning: "Just to give an update on the three puppies rescued in the Monte Cristo area on Sunday. The puppies are going to a veterinarian this afternoon for a checkup and then will be adopted through Great Pyrenees Rescue, Montana.
"At this time Great Pyrenees Rescue, Montana is not accepting anymore applications for the adoption of these three puppies due to the overwhelming response."
Several groups have gone up to the Monte Cristo area searching for the mother, but she has not been located. One group reported that they tracked the mother to the Hardware Ranch area, but did not find her. 
"A couple of groups have announced that they are planning more searches throughout the week and possibly into the weekend," the Facebook post said. "We have added a couple of more photos that were taken during Sunday's rescue. Weber County Search & Rescue, Utah State Parks, Kat and Corey would like to thank everyone for the overwhelming response and support of these three puppies and their mother."
Gephardt Daily will have more on this developing story as information becomes available.