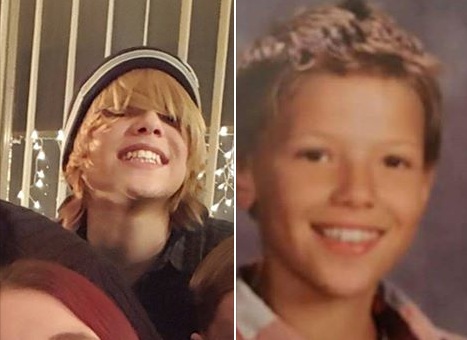 WEST JORDAN, Utah, Jan. 11, 2016 (Gephardt Daily) — A 13-year-old West Jordan boy reported missing after leaving his house Sunday to go sledding has been found safe.
According to West Jordan Police officer Nelson Vargas the boy is currently being reunited with his parents.
Koven Paul-Vincent Wallace was reported missing when he did not return home Sunday after telling his mom he was going sledding by his home near 7800 South and SR-111 (8200 West).
"He had already taken his younger siblings out, but brought them home when they got cold," said Darci Brinkerhoff, Koven's mother. "He asked his brother if he wanted to go back out with him, but he told him he was too cold, so he went alone."
Koven's mother said they live on the west side of SR-111, and the area where he and his siblings go sledding is on a hill at a nearby Chevron.
According to his mother, Koven's friends had all been contacted, and he did not currently have access to a cell phone. She later discovered Koven had left both his bike and his snowboard in the garage.