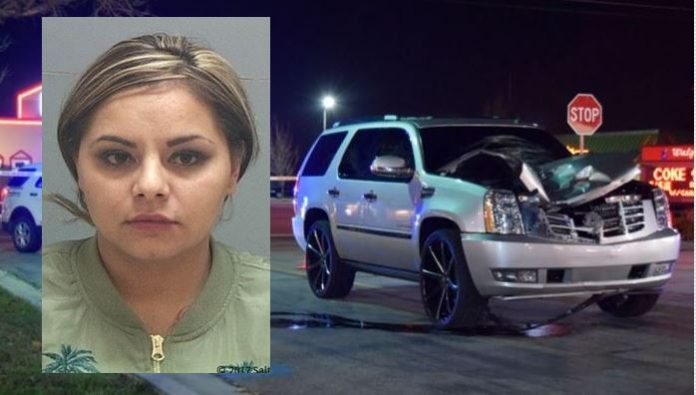 SALT LAKE CITY, Utah, Dec. 19, 2017 (Gephardt Daily) — A woman accused in a hit-and-run crash that killed a pedestrian in Taylorsville the night before Thanksgiving was charged with second-degree felony manslaughter Friday.
Roxanna Molina, 27, of West Valley City, was charged in 3rd District Court in connection with the death of 19-year-old Taylorsville man Robert Harsh. Prosecutors also left open the option of changing the charge to second-degree felony automobile homicide.
Molina is also charged with third-degree felony leaving the scene of an accident involving death, and three infractions: speeding, failure to obey a traffic signal and illegal window tinting.
Police were called to the accident scene at 4200 South and Redwood Road at about 9 p.m. Nov. 22.
"A silver Escalade had blown through a red light, traveling southbound on Redwood Road, and it struck a pedestrian who was in the crosswalk," Lt. Brian Lohrke, Unified Police Department, said at the scene.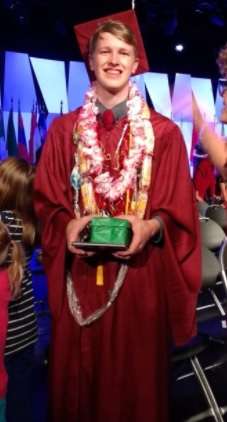 The victim was later identified as Harsh, who lived just round the corner from the accident scene.
Witnesses said the victim was carried on the hood of the SUV for about half a block. Medical teams responded, but could not save Harsh.
Police located the Cadillac Escalade in a drugstore parking lot at about 4700 S. Redwood Road.
"The vehicle was severely damaged and was disabled," a probable cause statement released at the time says.
"As officers approached the vehicle, a female was seen getting out of the vehicle and running to another vehicle. The female was apprehended before she could leave the scene in the other vehicle."
Molina was arrested and taken to the Taylorsville precinct to be interviewed, then later transported to the Salt Lake County Jail.
"Roxanna changed her story several times during the interview," the statement says, "however, she finally admitted to the following: Roxanna stated she was on her way to a party. She admitted to taking several shots and drinking several beers prior to driving to the party. She admitted to driving the vehicle.
"At the intersection of 4200 S. Redwood Road, Roxanna stated she knew she hit someone, but she kept going. Due to the damage done to the vehicle and injuries done to the victim, investigators concluded that Roxanna was traveling well above the speed limit."
Court documents state Molina reportedly admitted to drinking five shots of liquor and four beers before driving, and had a blood alcohol content of 0.17, more than twice the legal limit of .08. Investigators also determined her vehicle was travelling between 83 and 94 miles per hour before the crash. The speed limit on that section of Redwood Road is 45 miles per hour.
Molina's bail was set at $500,000. Her next court appearance is scheduled for Dec. 29.
Gephardt Daily will have more on this developing story as information becomes available.