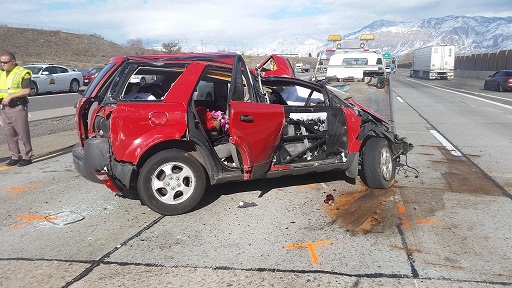 WEBER COUNTY, Utah, Feb. 15, 2016 (Gephardt Daily) — A woman is in critical condition after being ejected over a concrete barrier on I-15 Monday afternoon.
According to a news release from the Utah Highway Patrol, just after 1 p.m. a passenger car entered I-15 from I-84 going north at a high rate of speed and traveled all the way across the northbound lanes and struck the concrete barrier.
The female driver of the car was ejected over the barrier and into the first lane of southbound traffic.
The woman was transported by ground ambulance in critical condition, but UHP said she is expected to survive.