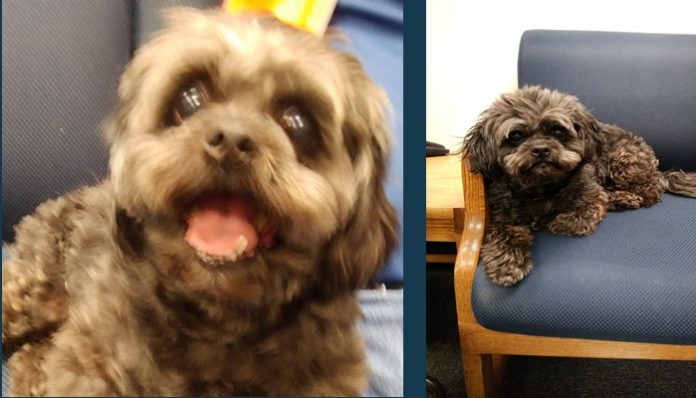 SALT LAKE CITY, Utah, April 5, 2018 (Gephardt Daily) — Utah Transit Authority is searching for the owner of a cute pup that got off a FrontFunner train at North Temple Thursday evening all alone.
UTA tweeted at 6:30 p.m.: "Good boy alert! This sweet guy got off a FrontRunner train at North Temple this evening, not wearing any tags or collar. We're giving him lots of cuddles, but he'd rather be home!"
Anyone who recognizes the pup is asked to send a message to UTA on Twitter or email at [email protected]
Gephardt Daily will have more on this developing story as information is made available.