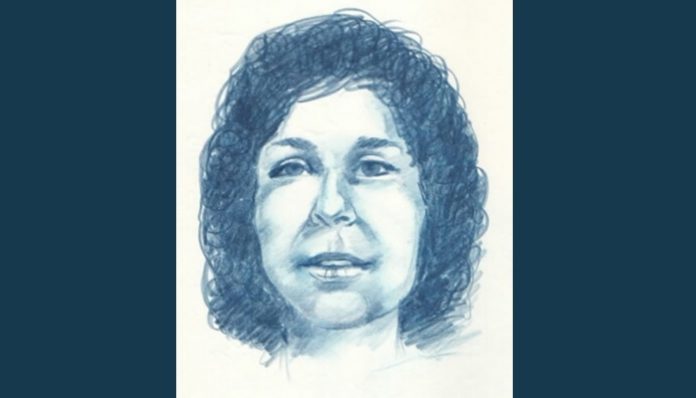 SALT LAKE CITY, Utah, Oct. 2, 2018 (Gephardt Daily) — Agents with the Utah Department of Public Safety are asking for the public's help identifying a murder victim in a cold-case homicide from April 1998.
A news release from Utah DPS said the body of the unidentified female was found by a passerby on the side of State Route 276 at mile post 8, approximately 38 miles north of Lake Powell.
"The victim's body was covered with plastic bags, wrapped in duct tape, tied with a rope and placed inside a sleeping bag before being wrapped in carpet," the news release said.
DPS agents are asking for help identifying the "Jane Doe" and any tips that can lead investigators to her murderer. The victim was thought to be 37-45 years of age at time of death, approximately five feet tall, weighing 112 pounds with brown eyes and hair. DNA tests indicate she was of Native American and/or Hispanic descent.
"Over the years, investigators have considered serial killer Scott Kimball a possible suspect in the murder," the news release said. "Several pieces of evidence are similar in nature to the murders Kimball has been convicted of. For example, the rope knots and the carpet pictured below."
Kimball, 52, is a convicted serial killer from Boulder County, Colorado, according to Wikipedia. He is serving a 70-year sentence after pleading guilty in 2009 to the murders of Kaysi McLeod, 19; Jennifer Marcum, 25; LeAnn Emry, 24; and Kimball's uncle, Terry Kimball, 60. All four victims died between January 2003 and August 2004, while Kimball was on "supervised release" after a prior check fraud conviction, serving as an FBI informant. Marcum remains missing and is presumed dead, while the other three bodies were recovered in remote Colorado and Utah locations.
The Utah DPS also released a series of photographs of the crime scene; the department warns that the images may be disturbing to some. To view the photographs click here.
Anyone who has information about the case or the identity of the victim, please call DPS dispatch at 801-887-3800.