SALT LAKE CITY, Utah, Feb. 2, 2018 (Gephardt Daily) — Jon Huntsman Sr., a Utah businessman, philanthropist and billionaire, died Friday at the age of 80.
Huntsman made his fortune in the business world, and founded the Huntsman Corp., a worldwide company now run by his son, Peter.
Huntsman served his faith, The Church of Jesus Christ of Latter-day Saints, as a stake president; as a mission president in Washington, D.C.; and as an area Seventy from 1996 to 2011.
He contributed to medical research through his support of the Huntsman Cancer Institute. Huntsman battled cancer four times in his life, and hoped to eradicate the disease through his work.
In 2013, Forbes magazine listed him at No. 22 on its list of 50 Philanthropists Who Have Given Away the Most Money. Forbes listed his net worth as $1.21 billion.
Huntsman is also known as the father of Jon Huntsman Jr., America's ambassador to Russia, who previously served in Singapore and China, who is a former Utah governor, and who ran for the 2012 Republican nomination for president.
A funeral services for Jon M. Huntsman Sr. is planned for 11 a.m. next Saturday, Feb. 10, at the Jon M. Huntsman Center on the campus of the University of Utah.
● ● ●
U.S. Rep. Mia Love, R-Utah, was among the first to post condolences on social media.
"Very sad to hear about the death of Jon Huntsman Sr.," Love said on Twitter. "Our family has been blessed by him, his love and his support."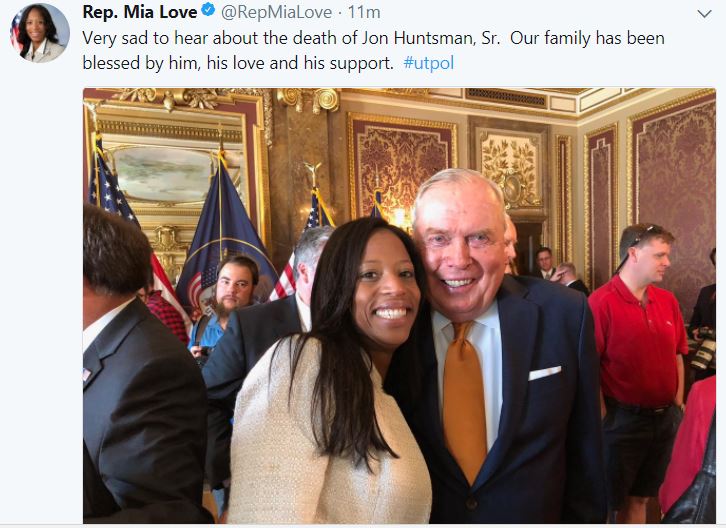 ● ● ●
Gov. Gary R. Herbert has released the following statement on the death of Jon M. Huntsman, Sr.:
"Jeanette and I are deeply saddened to hear of the passing of our friend Jon M. Huntsman, Sr. Jon was a successful businessman and a tremendous philanthropist.
"Jon was not only a champion of business and philanthropy, but also a tremendous champion of our state. His loyalty to Utah was remarkable.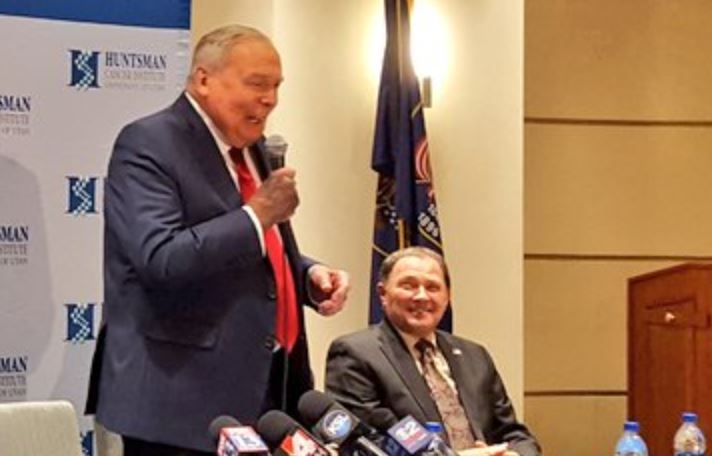 "He loved his family and was fiercely loyal to them. You would be hard-pressed to find someone with a more closely knit family than the Huntsmans. In this regard, Jon was an especially good example to all of us.
"A visionary man with a strong personality, Jon was not afraid to wade into the issues of the day. That drive was personified in his battle against cancer. Not only did he fight his own personal battle, but through the establishment of the Huntsman Cancer Institute, he gave his vast resources to help others wage a battle against cancer as well.
"We have lost a giant in our state history. His influence is felt far beyond the borders of Utah. He is one of the greatest Utahns ever to live.
"Our hearts are with his wife Karen, and the entire Huntsman family."
● ● ●
Salt Lake City Mayor Jackie Biskupski also released a statement: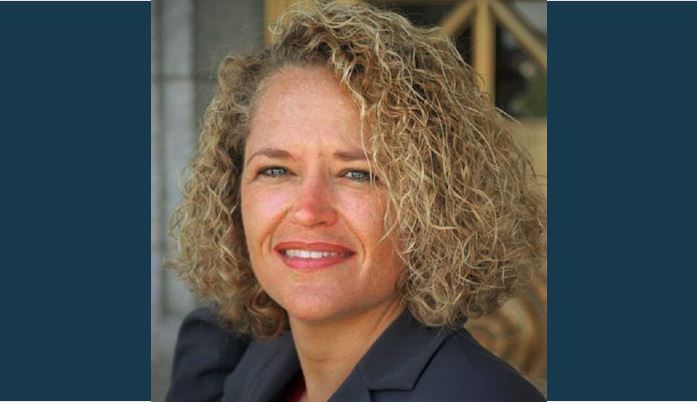 "Jon Huntsman, Sr. had an immeasurable impact on Salt Lake City, Utah, and the world as a whole. His personal commitment to philanthropy saved lives and inspired others to do the same. Our deepest sympathy is with the Huntsman family, and with all of those who were personally touched by Jon's legacy."