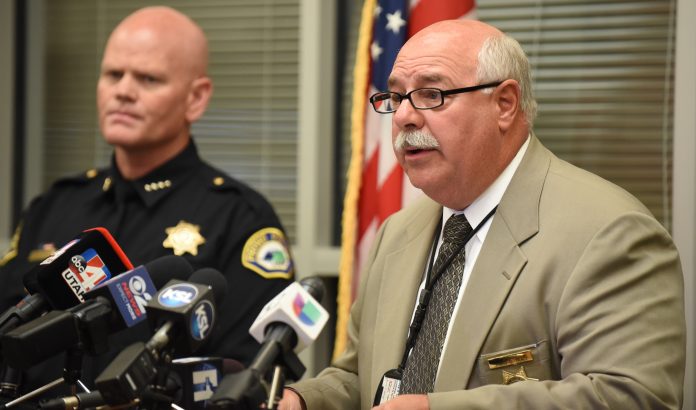 PROVO, Utah, July 3, 2018 (Gephardt Daily) — The Utah County Commission meeting took a dramatic turn Tuesday morning when Sheriff Jim Tracy resigned, effective Aug. 1.
Tracy, who has been with the Utah County Sheriff's Office for more than three decades, announced his resignation after telling county commissioners about his frustrations with funding for the Utah County Jail, and his perceived lack of communication with the commissioners themselves.
According to a report from the Daily Herald reports, Tracy said the jail is $800,000 short of funds due to medical needs of one or more inmates. Emails Tracy sent to commissioners seeking advice have gone unanswered, he said.
Tracy also said he will take major cost-cutting measures before he leaves in order to attempt to balance the budget.
Without the sudden resignation, Tracy's term as Utah County Sheriff would have ended in December with his retirement.
Pleasant Grove Police Chief Mike Smith is the only candidate on the ballot in November.