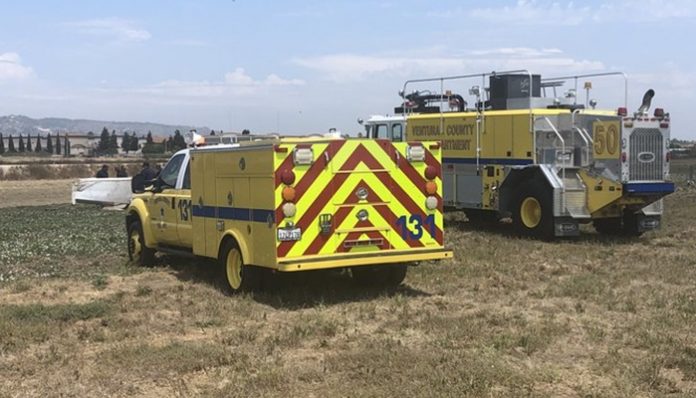 CAMARILLO, Calif., Aug. 8, 2019 (Gephardt Daily) — A couple from Utah was killed in a plane crash Wednesday afternoon in Ventura County, California.
John Wells, 60, and his wife, Tara Wells, 56, were both from Salt Lake City, according to  Ventura County Medical Examiner's Office officials.
A tweet from the Ventura County Fire Department said a single engine aircraft crashed just off the runway in a field at Camarillo Airport at approximately 1:30 p.m.
"All other details are under investigation," the tweet said.
The Federal Aviation Administration and the National Transportation Safety Board are investigating the crash, officials added.