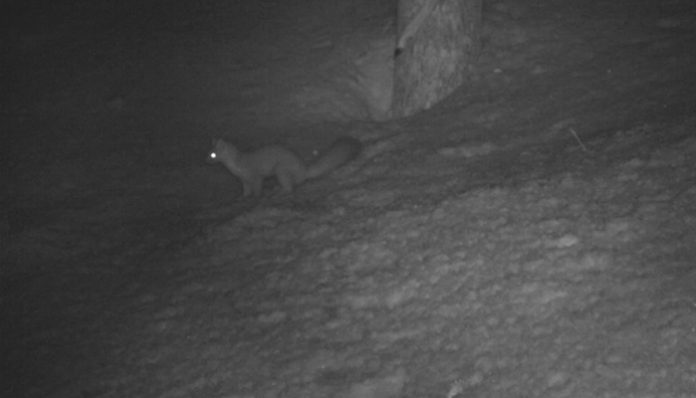 MOAB, Utah, Sept. 2, 2019 (Gephardt Daily) — Utah Department of Wildlife Resources officials said the first credible sighting of a rare American marten has occurred in the Moab area.
"One of our biologists has made an incredible finding!" said a Facebook post from the Utah DWR Monday. "Trail cameras set high in the La Sal Mountains near Moab have captured the first credible documentation of an American marten seen in that area."
Since the 1920s, biologists have speculated if the range of these animals extended into the La Sals, the post said.
"American martens are members of the weasel family, typically preying on squirrels and rodents," the post said. "They can be found in mature northern forests in other areas of the state, but due to geographical isolation of the La Sal Mountains, it's a pleasant surprise to discover at least a few of these remarkable creatures living in southeastern Utah."