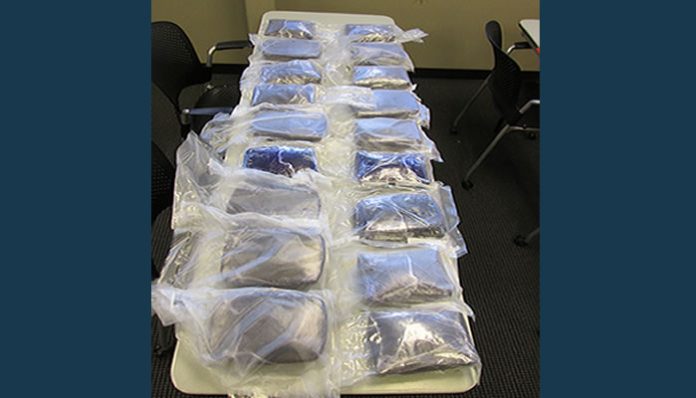 ST. GEORGE, Utah, Aug. 24, 2016 (Gephardt Daily) — A Utah Highway Patrol trooper stopped a vehicle in Washington County for speeding, and discovered 28 pounds of methamphetamine in a hidden compartment, officials said Wednesday.
The trooper stopped a vehicle near St. George for speeding at about 1:30 p.m. Monday, according to a news release from the UHP.
During the stop the trooper became suspicious of criminal activity, and requested a UHP K-9 crew to respond.
"On arrival, the K-9 gave an indication on the vehicle and a subsequent search revealed a hidden compartment in the back of the vehicle that contained 18 packages weighing approximately 28 pounds of suspected methamphetamine," the news release said. "The load of drugs was picked up in Los Angeles and was en route to Michigan."
The investigation is ongoing, and is being handled by the Utah Department of Public Safety's State Bureau of Investigation.