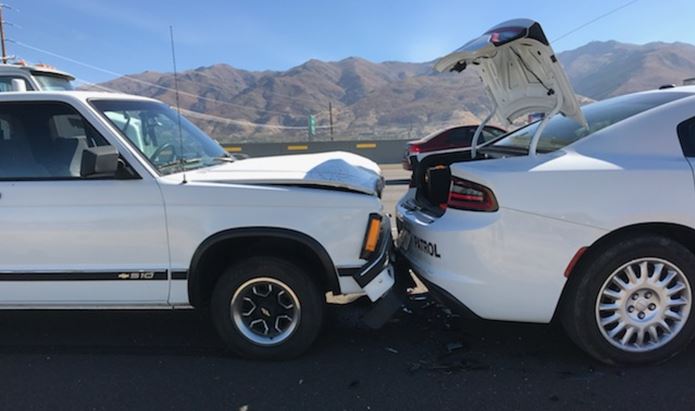 LAYTON, Utah, Sept. 26, 2018 (Gephardt Daily) — A Utah Highway Patrol trooper who was making a traffic stop on Interstate 15 in Layton on Wednesday had his patrol car struck from behind by another southbound vehicle.
A statement released by the Utah Highway Patrol said the accident happened near mile marker 329.
"While on the traffic stop, a driver of a Chevy S-10 left its lane of travel and struck the rear of the trooper's patrol car," the UHP statement says. "The estimated speed of impact was approximately 25 mph.
"The trooper was in the vehicle at the time of the accident. The trooper has a sore back, but is otherwise uninjured."
The Davis County Sheriff's Department is investigating the accident.