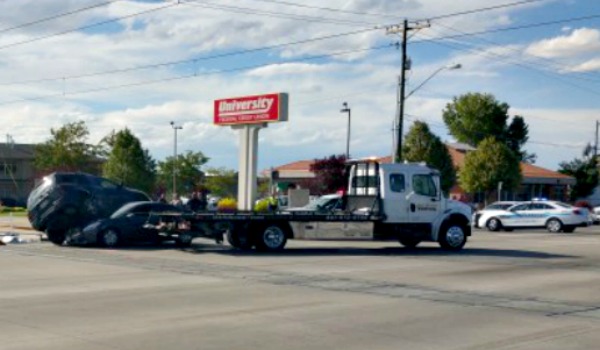 SALT LAKE CITY, Utah, Sept. 2, 2016 (Gephardt Daily) — The mother of a 3-year-old girl killed last year in a traffic accident has been sentenced to 10 days in jail for failing to restrain her daughter in a child safety seat.
Carolyn Dawn Hughes, 24, was sentenced Friday morning after entering a plea-in-abeyance in Salt Lake City's Third District Court. She also has been ordered to perform 300 hours of community service.
Three-year-old Paisley Hayden died Sept. 3, 2015 after Hughes made a left-hand turn into the path of an oncoming Nissan on Redwood Road near 2700 South.
Paisley was pronounced dead at the scene. Seven other children inside the van were injured, one of them critically.
Investigators say Hughes admitted that the other children were also improperly restrained.
In addition to jail time and public service, Hughes was sentenced to probation for 18 months.