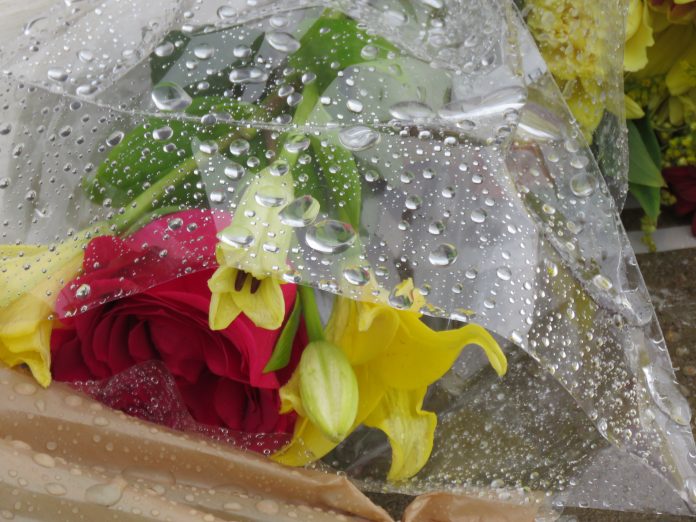 DRAPER, Utah, Nov. 4, 2018 (Gephardt Daily) — The Utah National Guard has officially confirmed the death of North Ogden Mayor Brent Taylor.
The announcement was made during a Sunday press conference at the Utah National Guard Headquarters in Draper.
Taylor, 39, was killed Saturday while serving in Afghanistan. It was his fourth combat deployment. He leaves behind his wife, Jennie, and seven children, ages 11 months to 13 years.
"It is with heavy hearts and deep sadness that we announce the loss of one of our finest soldiers," said Maj. Gen. Jefferson Burton. "Yesterday in Kabul, Afghanistan, in the early afternoon on Saturday, Nov. 3, Major Brent Russell Taylor, member of the Utah National Guard, was killed in action, in an apparent insider attack, while serving with his unit there, under the operation Freedom Sentinel.
"Initial reports indicate the attacker was a member of the Afghan National Defense and Security Forces," Burton said. "It also reports the attacker who fired upon Major Taylor was killed by Afghan forces immediately after the event."
A second U.S. service member was wounded in the attack, but is expected to recover.
Burton said Taylor was also serving under NATO Operation Resolute Support and was not serving with any other Utah National Guardsman or units at the time of his death, but was supporting special operations forces in the region.
"Brent was a man of excellence. He'd done post graduate work in international relations, a highly educated sitting mayor, multiple combat deployer — this was his fourth; and most importantly, he was a loving husband and father of seven children. Our thoughts and prayers today are with Brent's family.
"For me personally, Brent typified, really, the citizen soldier who served so diligently in his community, as well as felt this call to wear a uniform and serve wherever the nation needed him to go," Burton added, his voice cracking ever so slightly. "He's a heavy loss for us, and he will be missed."
Taylor had served with the Utah National Guard since 2013. He had been deployed twice to Iraq and twice to Afghanistan. He volunteered again "with the support of his family and his good wife, Jennie, because they thought he could do something good for the people of Afghanistan, to have the freedoms that we enjoy in Utah and America and have taken for granted," said Utah Gov. Gary Herbert.
"He was the personification of love of God, family and country," Herbert said.
Taylor's body will arrive back at Dover Air Force Base in Maryland on Monday at 9:45 p.m. Details regarding funeral arrangements will be forthcoming.
Herbert will order the lowering of the flag of the United States of America and the Flag of the State of Utah on the day of Taylor's funeral.
A GoFundMe page has been set up to support Taylor's family. As of Sunday afternoon, that page has raised $148,000.
Gephardt Daily will have more on this developing story as information is made available.
North Ogden Mayor Brent Taylor Remembered