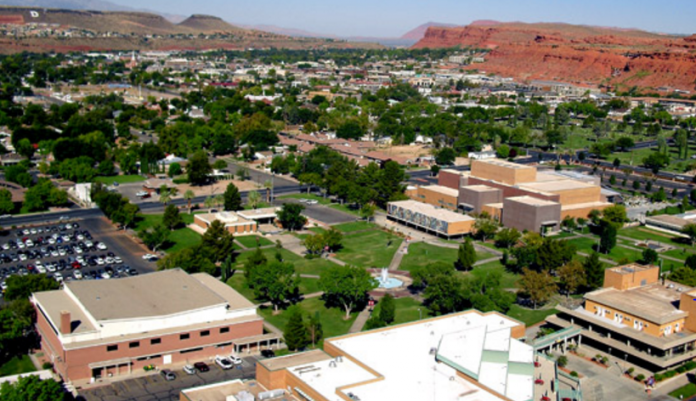 ST. GEORGE, Utah, April 2, 2016 (Gephardt Daily) — The Utah State Board of Regents has approved tuition increases for the 2016-1017 school year at Utah's public universities.
At a Board of Regents meeting Friday in St. George, it was announced the tuition will increase an average of 3.7 percent at Utah's eight public universities.
Six of the universities are approved for a 3.5 percent tuition. They are Salt Lake Community College, Salt Lake City; Snow College, Ephraim; Southern Utah University, Cedar City; Utah State University, Logan; Utah Valley University, Orem; and Weber State University, Ogden.
Approved for higher tuition increases are the University of Utah, Salt Lake City, getting 3.9 percent; and Dixie State University, St. George, getting 5 percent.
In recent years statewide averages were closer to 5 percent.
"Students are our highest concern," said David Buhler, Utah Commissioner of Higher Education, in a prepared statement.
"We want to keep tuition as low as possible while providing them a high-quality education. The Board of Regents and institutional presidents have worked hard to ensure the cost of college remains affordable so that the dream of a college education remains accessible to all Utahns."
According to the Utah Department of Higher Education, Utah has the third-lowest average tuition rates for public universities in the nation.