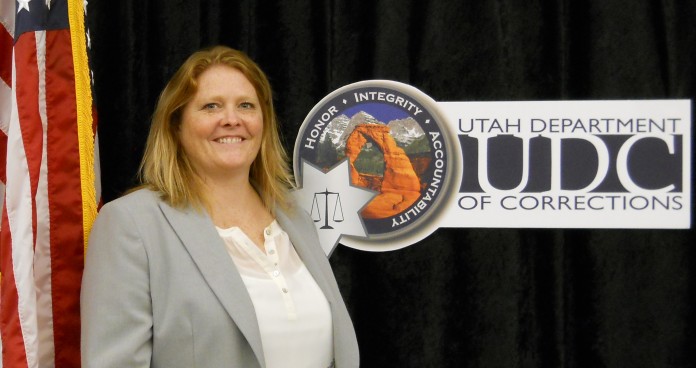 SALT LAKE CITY, Utah, Feb. 11, 2016 (Gephardt Daily) — The Utah Department of Corrections announced Thursday the resignation of the director of the Division of Adult Probation and Parole as well as one of its regional administrators.
According to a press release issued by the DOC, executive director Rollin Cook accepted the resignations of Geri Miller-Fox, director of the division of Adult Probation and Parole, and of Wendy Horlacher, regional administrator for AP&P Region 3 which covers Salt Lake, Tooele and Summit counties.
James Hudspeth, the current director of the department's Law Enforcement Bureau, has been appointed to serve as interim director of AP&P and Dan Blanchard, deputy director for AP&P, was appointed as interim administrator for AP&P Region 3. Deputy director London Stromberg will assume management of the Law Enforcement Bureau until a new bureau director is selected.
The sudden changes follow AP&P coming under fire after two violent felons walked away from the Fortitude Treatment Center in the last 30 days. One of those men, Cory Lee Henderson, fatally shot Unified Police Department officer Doug Barney Jan. 17, 2016 after Barney responded to a traffic accident.
It was later determined that a series of system errors may have led to an early parole for Henderson, who was shot and killed during the same incident.
The second man, Thomas Burnham, 29, left the center on Jan. 28 to get medical treatment and failed to show up at University Medical Center. He evaded capture by fleeing on foot through a gated community. Burnham, who is believed to be armed and dangerous, is still on the run.
The Unified Police Department, along with the Salt Lake City Police Department, the Department of Corrections, the Salt Lake Area Gang Project and the Violent Fugitive Apprehension Strike Team on Wednesday established a task force to deal with ongoing issues with parole fugitives and walkaways committing violent crimes in Salt Lake County.
In the last 24 hours, 29 people residing at community correctional centers were being returned to jail or the Utah State Prison after testing positive for drug use or engaging in non-compliant behavior, and four people were arrested on fugitive warrants.
In addition to the arrests, the DOC has placed a hold on all new probation or parole violator placements at community correctional centers, and is reviewing all residents currently in community correctional centers for appropriateness of placement.
The DOC indicated it is now in the process of reverifying employment and work hours for all residents of community correctional centers, and is conducting off-site work searches for residents who are not currently employed.
All residents of community correctional centers who needs medical treatment will now be escorted to and from those appointments. Increasing availability of substance abuse treatment and other programming services for residents will minimize off-site travel.