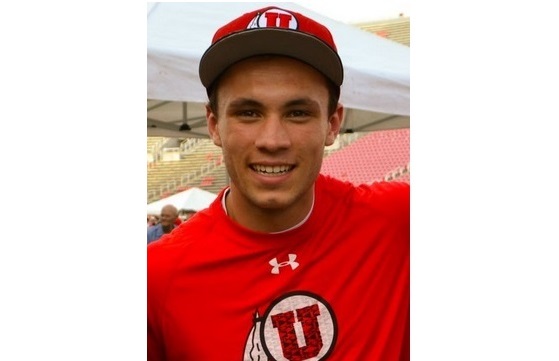 SALT LAKE CITY, UTAH – October 13, 2015 (Gephardt Daily) – Halfway through a tremendously successful season for the Utes, wide-receiver Britain Covey announced he is still planning on going on an LDS mission in January.
The announcement came Monday via Twitter after many wondered if the former Timpview High school star quarterback would change his mind. "I made the decision a long time ago, regardless of how well the season went for me and my team," said Covey. "I am loving being a part of the Utah program and am grateful for my teammates."
Covey comes from a family of BYU fans, especially since his uncle was the starting quarterback for BYU in 1987-1988. But his decision to go to the University of Utah, which was his first offer, had more to do with his love of Utah and the years he spent playing under Kyle Whittingham's brother Cary, who is the head coach at Timpview.
Utah's record is 5-0 and Covey is adjusting well to playing on the only undefeated team in the Pac-12, despite being 5′ 8″ and 166 pounds and switching from being the 2014 Deseret News Utah's 'Mr. Football' as a high-school quarterback, to wide receiver for the Utes. So far, in just five games, he has made 17 catches for a total of 182 yards, and two touchdowns and is currently Utah's top punt returner with 10 punt returns for 169 yards and one touchdown.
Many football players have successfully come back to play college football after serving their missions. For example, BYU's current quarterback, 22-year-old Tanner Mangum, spent two years on a Chile Antofogasta Mission before returning to BYU to play. And who can forget Utah's J.J. Williams, a walk-on who developed into one of Utah's best linebackers. Williams played in every game as a freshman in 2006, went on his LDS mission, then returned to the team in 2009 to play in every game until his injury in 2011.
Covey said he is planning on returning to football after his mission. "It's not hard for me to leave because my football career is going well, but rather because the goal of a mission is to help people, and it's hard to leave when I feel like I'm helping so many people through football already," said Covey. "But I know it's what I'm supposed to do."