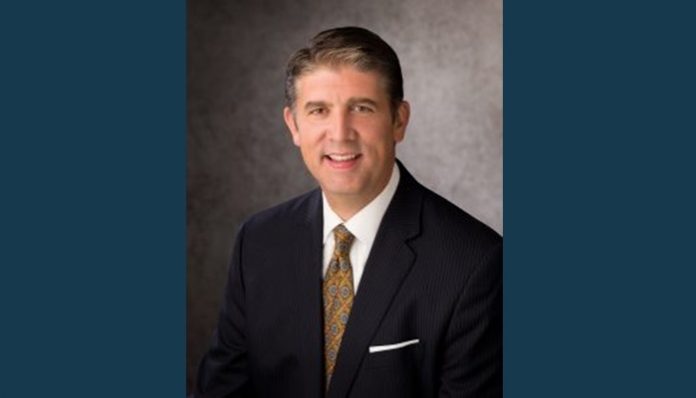 OREM, Utah, Nov. 6, 2017 (Gephardt Daily) — Utah Valley University President Matthew S. Holland will step down from his position after being called to serve as a mission president for The Church of Jesus Christ of Latter-day Saints, according to statement released Monday morning.
Holland will continue as UVU president through early June 2018, and will begin to serve as mission president the following month, said a news release from UVU officials.
The LDS Church has said Holland and his wife, Paige, will preside over an English-speaking mission, and the location will be announced later in the year.
"Serving at UVU during the past nine years has been a signal honor and daily joy," said Holland in a prepared statement. "The experience of building a thriving university around a community college has been one of the great causes in higher education and I couldn't be more pleased about the impact this powerful, dual-mission model has had in making a quality, college degree more affordable, accessible, and relevant.
"At the same time, I absolutely cherish my faith and am so honored and grateful for this unexpected privilege to serve in this new ecclesiastical role."
Holland was appointed the sixth president of UVU in 2009. Under his leadership, he completed the institution's transition to a full-fledged university now with more than 37,000 students, making it the largest university in the state. During his tenure, academic offerings expanded to 44 certificate programs, 62 associate degrees, 84 bachelor degrees, three graduate certificates, and eight master degrees.
"We have been fortunate to have Matt Holland serving as president of UVU for nearly nine years," said Daniel W. Campbell, chair of the Utah Board of Regents. "It has been a remarkable period of growth and development. Matt and Paige's service has been exceptional. We will miss them greatly but wish them well in their future endeavors. They will always be part of the UVU community."
Elaine Dalton, chair of UVU Board of Trustees, added: "Matt Holland's vision for engaged learning and student success has propelled UVU into the national and international spotlight. His ability to work with people in a cooperative and synergistic way has garnered immense community support and trust."
Gov. Gary R. Herbert also issued the following statement following the announcement: "Matt and Paige Holland are wonderful, dedicated people, whom Jeanette and I consider dear friends. Over the last nine years, the Hollands have lead Utah Valley University to extraordinary heights. We are grateful for their wholehearted and visionary service in improving higher education here in Utah, and send them our best wishes as they dedicate the next few years of their lives to serving the LDS church."
The Board of Regents will begin a national search with the intention of having a new president named by June 2018. Names of the search committee members will be announced in the near future.
Gephardt Daily will have more on this developing story as information becomes available.