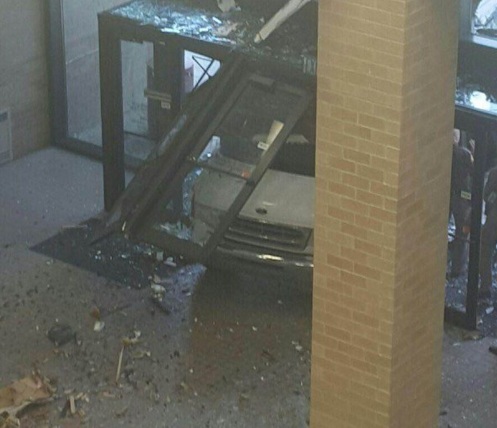 TAYLORSVILLE, Utah, Jan. 20, 2016 (Gephardt Daily) — A man who drove a motor home into the front doors of the Calvin Rampton Building before shooting himself Wednesday afternoon has died.
Gary Chandler, 53, from Kearns, passed away Wednesday night after being taken to a hospital.
According to Utah Highway Patrol Chief Danny Fuhr, the incident happened around 1:45 p.m. at 4501 S. 2700 West when the motor home was driven directly into the building.
"UHP Sgt. Todd Royce was in the building at the time and quickly responded to the driver," Fuhr said. "He found him slumped over with a self-inflicted gunshot wound to the head."
"All of the employees are safe and have all been sent home for the day," Fuhr said. "This building houses the Department of Public Safety, UDOT, the state crime lab and the Drivers License Division."
Police said Thursday the driver drove into the building, then shot himself. It appears the driver was disgruntled after being cited for a DUI. The Drivers License Division took action and Chandler appealed, but when that appeal failed and he received a letter to inform him, he drove into the building.